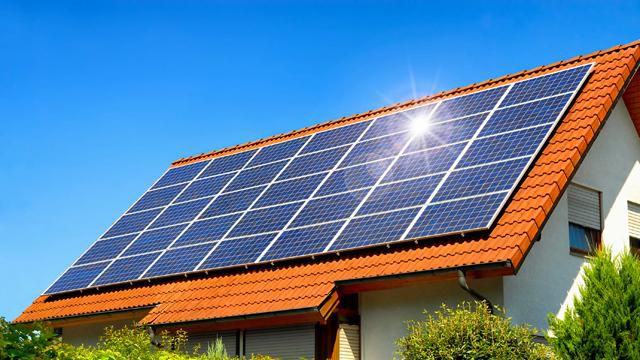 Solar energy can be described as the use of the sun's radiant light to power a range of technologies. As a renewable energy source, and with environmental issues constantly at the forefront of today's discussions, solar power is being adopted by householders at a faster rate than ever before to power their homes. Companies like Madison solar are acting as providers to install the solar panels on roofs in all kinds of domestic and commercial situations to make this possible. The benefits from everyone's perspective far outweigh any disadvantages. This article will explain why.
Renewable Energy Source
Solar power is a renewable energy source because using the sun's power does not impact on the environment by taking away any of its natural resources, such as coal or gas. No pollution is created in producing the energy as with other industrial processes. Nothing is used up that cannot be replaced, like coal or gas, which are depleting sources that will one day run out. The same sun comes out each day to provide the energy that fuels the solar panels. It makes sense to make use of this type of natural resource. We can then enjoy its warming properties inside our homes as well as out.
Interestingly, the sun is by a long way the largest object within the solar system at 109 times the diameter of Earth. It is not alone but one of 100 billion stars that exist in the Milky Way. The sun is the closest of the stars to us, despite being 93 million miles away and its light taking 8.3 minutes to reach us. Although, reach us it does, and as a result put at our disposal its immense power. An energy that can be converted by solar panels into something useable.
Fitting solar panels as a householder can make you one of the growing numbers of people who are discovering the energy source for their home and helping to save the environment while doing it. The sun can be used not just to heat a home but power objects, too.
Cost-Effective
Solar energy is cost-effective for the householder or business because there will no longer be large electricity bills to pay. In addition, energy can be sold back to the grid where there is a surplus. Solar power is a cost-effective energy source for industry, too, because unlike coal or gas it is freely available and does not cost money to extract.
The sun is free to access for all of us, and once the long-term investment of solar panels has been made, it will continue to save and earn the householder or commercial situation money as a result of the energy and surplus energy they generate.
Lack of Sun
This really is the only disadvantage of solar power. Solar panels will only work in the daytime when the sun is out. The technology of solar panels, however, allows for any energy generated to be stored so that it can be used later. This means that you do not need to have blazing hot sunshine 24/7 for the solar panels to provide a constant power source.
In summary, there are more advantages than disadvantages to solar power. It saves depleting other natural resources which cannot be replaced, such as coal or gas, it reduces or eliminates electricity bills, and allows for extra money to be earned by supplying the grid with the surplus energy generated. It also thinks of the environment again when no pollution is created from the process of collecting the sun's rays.
For more information on solar energy, you may find the attached article of interest.