Written by

Beranrd Gaynor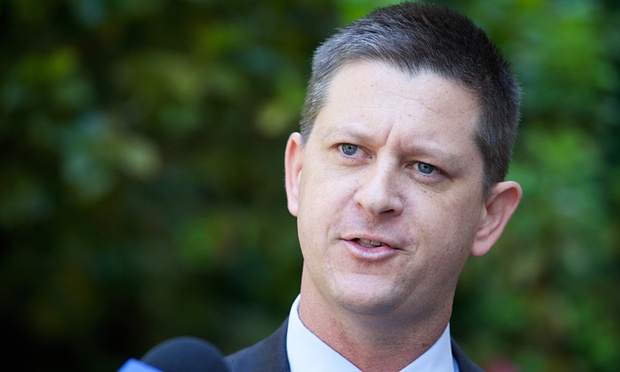 Documents obtained via FOI by the Australian Liberty Alliance Senate candidate for Queensland, Bernard Gaynor, reveal that the Australian Army now requires halal ration packs.
The documents show that the Deputy Chief of Army, Major General Rick Burr, signed off on the halal ration pack decision on 30 September, 2015. It requires that one third of combat ration packs be halal as part of a diversity push, even though less than one per cent of soldiers are Muslim.
"This is a politically correct decision that has been made without any need or basis. It is dangerous appeasement because it shows Defence is more interested in ticking diversity boxes than understanding Islam and its links with our battlefield enemies," Mr Gaynor said.
"It also means that the Australian Army is now entering the farcical game of halal certification."
"It is outrageous that this has occurred when halal certification charities are facing intense scrutiny due to their inability to comply with regulatory requirements."
"As a result of this decision, taxpayers will be funding a program that forces Aussie Diggers to eat food that has been sacrificed to the god of the enemy."
"This shows diversity is nothing more than a hollow promotion of Islam at the expense of our Western values at a time when we are at war with the Islamic State."
"No doubt, the Islamic State will be pleased that it can now eat Australian Army rations."
The Australian Army's halal ration pack decision comes after Defence has faced embarrassment for other Islamic appeasement.
In 2013, senior Army officers wrote that Defence's cultural change policy allows vilification of Christianity but not Islam.
In December 2015, the Australian Army backtracked on a plan to change the hat badge of chaplains in order to prevent 'offence' to Islam, after sustained public outrage at the idea.
The same month the Royal Australian Navy also faced criticism for its decision to allow an official Twitter account, @navyislamic, to attack the Australian Liberty Alliance and government policy. It was subsequently shut down.
In January it was revealed that the Australian Defence Force Guide to Religion and Belief linked to a website that admonished Muslims not to join Western armies unless they could obtain military secrets.


Australian Liberty Alliance Ltd
PO Box 290 | South Melbourne | Victoria 3205