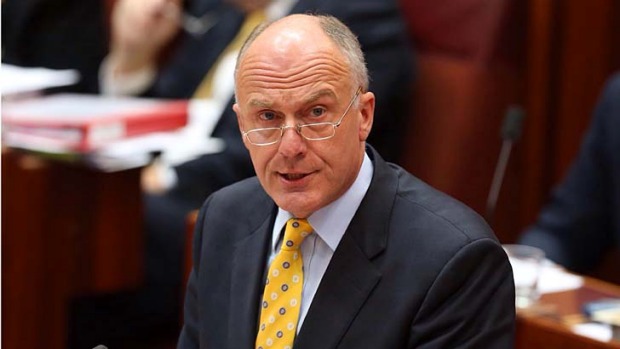 Reports today that outgoing ABC managing director Mark Scott has ordered changes to editorial structures and processes is welcome but should have happened years ago.
This follows Mr Scott's 7 year term where he has run a dismissive defence at every suggestion of bias.
Mr Scott's crisis of conscience as he walks out the door is welcome but the damage has already been done.
It is deeply disappointing that it has taken the horrific misreporting of an alleged rape at Nauru to motivate change from Mr Scott. One would have thought the ABC's attack on the Australian Navy, allowing Zaky Mallah on air to ask questions or the ABC's own MediaWatch programme finding bias in the ABC's coverage of marriage could have been good indicators that there are serious issues.
Instead, Mr Scott ran a blind reactive defence against all the obvious signs of bias and oversaw the massive of the lefty love-in at Ultimo at the expense of regional communities.
This dramatic change in editorial policy just confirms that the systematic problems that I and others have identified for a long time not only exists but have taken a stranglehold in the organisation which allowed for this horrendous and unforgiveable misreporting.
The incoming Managing Director must take a long hard look at the organisation and drive real change to ensure that the ABC is a fair and balanced broadcaster. If she doesn't, there is a risk that she will be captured by the very lefty love-in that's taken hold under Mr Scott's watch."
I look forward to continuing to pursue the ABC at Senate Estimates for its now acknowledged bias and lack of sound editorial policy.
18 February 2016