Written by

Barnaby Joyce & Matthew Canavan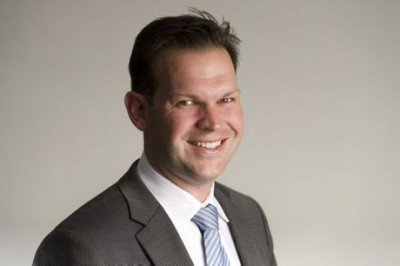 Palaszczuk Government set to raid Sunwater profits for second year in State Budget


·         QLD regional water projects delayed due to funding raids
·         Barnaby Joyce say 'stop excuses' and invest build regional water infrastructure
Queenslanders have been warned that the Palaszczuk Labor Government is poised to again raid the profits of Sunwater in Tuesday's State Budget in a bid to stall funding for major regional water projects.
Deputy Prime Minister and Leader of The Nationals, Barnaby Joyce, said last year the State Government siphoned $159 million out of Sunwater in 'dividends' compared with just $5.2 million in the previous year.
Mr Joyce called on Premier Palaszczuk to rule out any more raids on Sunwater and to give a commitment that the Queensland Government would start to fund major job creating water infrastructure in the regions.
"It is nearly 13 months since the Prime Minister and I visited Gracemere in Central Queensland to announce the Liberal-National Government's commitment to the construct the Rookwood Weir with a commitment to fund the business case and 50%, up to $130 million, towards its construction," Mr Joyce said.
"This a nationally significant project. Peter Beattie pledged in 2006 that the Rookwood Weir would be finished by 2011.  All environmental approvals have been granted, following eight years of detailed planning work by Sunwater and the Gladstone Area Water Board.
"Yet if the Palaszczuk Government once again raids the revenue from Sunwater, then the project could be put on the backburner yet again.
Mr Joyce said the weir would create over 2000 jobs; increase agricultural production by over $1 billion; and secure water supplies for Rockhampton and Gladstone.
"I am being told by sources in Queensland that the demand assessment has shown that demand for water exceeds what will be available, yet the Palaszczuk Government continues to tell me that the business case is still ongoing and they'll take a look at the project when that's done. This has been going on for 11 years now since Mr Beattie and Labor first made the promise," Mr Joyce said.
Mr Joyce said he had even written to Queensland's Minister for Energy and Water Supply in March saying that if he could secure funding for regional water infrastructure projects in the Queensland Budget, then Mr Joyce would go to the Federal Cabinet table seeking matching funding for every dollar above the $160 million the Commonwealth has already committed to regional water infrastructure in Queensland.
"I have not even received a reply," he said.
Minister for Resources and Northern Australia Senator Matthew Canavan said the Queensland Budget is an opportunity for the Palaszczuk Government to show they care about Queenslanders who live beyond the suburbs of Brisbane.
"In last year's budget, the Queensland Government demanded that Sunwater hand over 100 per cent of its net profits as a dividend, totalling $29 million, in addition to a "special dividend" of $130 million," said Minister Canavan.
"Instead of investing in regional water they ripped funds out. Those funds could have paid for the other half of Rookwood Weir.
"The Queensland Government cannot go down this path again. We expect to see a serious investment in regional water infrastructure in the north of the state."