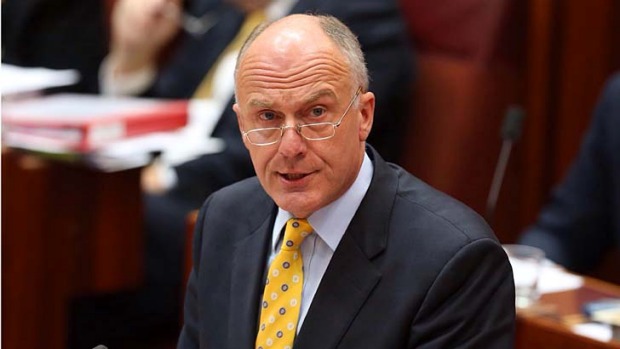 The Prime Minister's announcement today that the National Energy Guarantee is "dead", instead choosing to focus on reducing power prices and increasing reliability has been strongly welcomed by Tasmanian Liberal Senator Eric Abetz.
Senator Abetz has advocated for more than a year for pensioners to be put before Paris and has been, at times, an outspoken critic of the National Energy Guarantee.
The Prime Minister's announcement today is a welcome acknowledgement of the vital need to focus on price by putting pensioners before Paris.
This announcement won't just be welcomed by a majority of my colleagues but the vast majority of Australians who are simply concerned with getting power prices down.
We have now seen a number of key policy changes, including by resolving the long-running impasse over non-government schools, standing up for freedom of parental choice and a willingness to take up the fight on industrial relations, all of which vindicate the decision of the Party Room to take a different policy direction.
It is pleasing to see that all of those matters on which I advocated are being embraced by the new Government.
Prime Minister Morrison's willingness to listen to his colleagues and to take action is a very welcome cultural change that shows the real unity of purpose that the Federal Liberal Team now has.
The comparison for the next federal election couldn't be clearer - a Liberal Government focused on creating jobs, getting power prices down and defending important freedoms versus a Labor Party focused on backing union bosses, driving up power prices and stopping free speech.