Extending your home is a major project and one that involves substantial preparation time and plenty of consideration. Budgeting carefully is essential. With a clear set budget and a plan for exactly what you want from your renovation, everything is sure to move forward as planned. If you want to come out of the extension with your dream home and bank account intact, make sure you consider these budget concerns.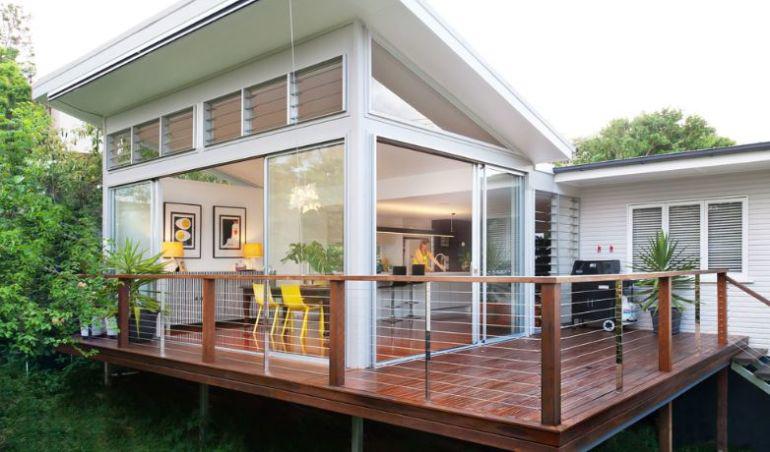 The materials involved in the renovation:
Depending on the type of extension you're looking at, various types of materials will be used. The best way to work out exactly how much your extension will cost when it comes to materials is to sit down with your contractor and get a quote based on your plans. For example, if you're planning to add new stories to your home then the construction contractor will need to consider costs like buying from reputable reinforcing steel suppliers. If you're concerned about the carbon footprint of your property, then eco-friendly materials will need to be sourced and priced. Your contractor will be able to break down those costs for you.
The size of your extension:
Adding a small flatlet at the side of your house will be substantially less costly than adding new stories to your property. The amount of space you want to add on to your current home size is a major consideration when looking at the budget required for your renovation. If you want to go big, make sure you have the budget required to cover the additional costs. If the budget is tight, it may be worth saving for the time being until you can take on the renovation you want, or planning some smaller changes to improve your home and boost its value.
Specialist architectural input:
Don't plan any kind of major renovation without consulting with a specialist first. Most of us aren't designers or architects with an eye for significant alterations, so it's important to consult with an expert before signing off on any major changes to your property. You'll want to make sure that the extension looks sophisticated and adds curb value and an overall property price boost to your home, rather than looking tacked-on. An architect can help you clarify your vision, so get some quotes and factor that into your budget.
Various specialist costs:
Depending on the type of extension you have planned, there may be various artisans involved in the process. For example, some renovations may involve plumbers, electricians, and other experts while other simpler extensions may just require a basic construction team. Your contractor will let you know what's necessary and the costs involved - just make sure you choose the right people for the job by getting referrals and checking credentials before you make a decision.
Factor in moving costs:
You may not be able to live in your home if major property renovation and extension work is taking place. Ideally, you could have a friend or family member you can stay with during the renovation period so this won't add too much in terms of extra expense, but some homeowners may need to stay in a hotel or B&B for part of the time. Work out the move-out costs in advance so you know exactly what to expect.