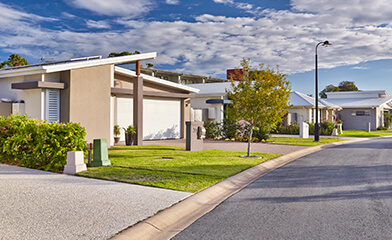 The Australian property market is a financially rewarding place to invest. Not just for those living in Australia, but also for those that live outside the continent but are looking to invest in land and property. For those living outside of the continent, here are some things to keep in mind and consider when investing in the Australian property market. 
Consider Your Location
Australia is a huge continent with varying geographical conditions throughout. Be sure that the first thing you consider is where you want to buy your real estate. Some cities offer plenty of touristy attractions, though they often come with a higher price tag. Other places offer the perfect Australian getaway, though the weather can be scorching hot or rain quite a bit. The benefits certainly outweigh the negatives when investing in Australia, as you will always have a home that people are interested in renting. But just consider the factors that go into the process. 
Find An Agent
As a foreigner who is investing in the Australian market, your best bet is going to be to get with a trusted real estate agent, the most recommended one is National Property Buyers Brisbane. Even if you have done property management and transactions before, an agent that is specific to Australia will help you better understand the laws in place and how to abide by them. They can also help you find great locations that otherwise may be unknown, as well as help you with getting non-resident mortgages. An agent may cost a bit more money, but it's likely to be worth it in the long run. Agents often know the hottest suburbs in your chosen city.
Get Legal Paperwork
Buying a home in Australia is going to take a bit of legal paperwork to completely be settled. You'll need to get your 457 visa home loans, as this is the way to get a loan in Australia. Getting the visa has certain requirements, so be sure that you look into what is needed before beginning the application process. An agent who is familiar with the market should also be able to help you with this process as well. 
Find The Perfect Home
Australia is a land like no other. And with an investment, you can enjoy all that it is to be offered down under. Once you have completed all of the necessary paperwork and are prepared to buy a home, buy the house of your dreams. Consider if it's going to be somewhere you live out your retirement, or somewhere you only want to visit once a year and rent it out the remaining months. Either way, consider all of the amenities and necessities you want when purchasing your Australian home.
You can live in Australia and call this beautiful continent
your home
. Just consider the tips here when first getting started and you'll be well on your way. Who knows, after you buy your first home you may find it's such an enjoyable place to live that you decide to add a few more to your portfolio.



About the Author
Patrick Watt is a content writer, writing in several areas, primarily in business growth, value creation, M&A, and finance. His other interests also include content marketing and self-development. Say hi to Patrick on Twitter
@patrickwattpat
.