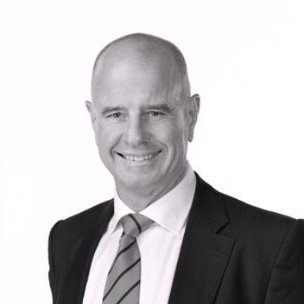 Real estate's top performers have been recognised at the 2015 Real Estate Institute of New South Wales Awards for Excellence.



At last night's 18th annual Awards for Excellence Gala Dinner, held at Dockside Pavillion in Sydney, awards were presented across 21 categories including rising star, auctioneers, residential and commercial professionals, digital, innovation, community service and agencies both large and small.



REINSW President Malcolm Gunning said the Awards for Excellence were a great tradition that celebrated the industry's best and brightest talent, as well as current and future leaders.

"Great attention has been thrust upon the property industry over the last 12 months and our awards are a great way to showcase those that are excelling in their chosen profession," Mr Gunning said.

Morton took out Real Estate Agency – Large for the third year in a row, while
CBRE won Commercial Agency – Large for the fifth consecutive year. Auctioneer was taken out by
Jesse Davidson from auctionWORKS.

The Digital Marketing award was won by Di Jones Real Estate and Laing+Simmons was recognised for Innovation.

Alex Mirzaian of CBRE was awarded t

he Rising Star and the
John Greig OAM Community Service award went to
Bruce McLachlan of McLachlan Partners.


The prestigious Woodrow Weight Award, which recognises outstanding contribution to real estate agency practice was presented to buyers' agent Richard Harvey.
REINSW highest accolade to buyers' agent Richard Harvey


The prestigious Woodrow Weight Award for outstanding service to the Real Estate Institute of New South Wales and the profession has been awarded to propertybuyer Managing Director Richard Harvey.

The Woodrow Weight Award is named after the legendary REINSW President, who was the first Australian ever to be elected World President of the International Real Estate Federation, and was the top honour presented at the 2015 REINSW Awards for Excellence Gala Dinner last night.

REINSW President Malcolm Gunning paid tribute to Mr Harvey and his contribution to the industry.

"Richard is highly regarded and has a reputation for being a staunch advocate for the buyers' agent specialty and has always been at the forefront of the REINSW's lobbying efforts in this area.
"Most recently, Richard's efforts led to the inclusion of buyers' agents on the front page of the new Contract for Sale and Purchase of Land. This change recognises the increased prominence of buyers' agents in our industry.

"Well known to property professionals across New South Wales, many of whom have enjoyed the direct benefit of Richard's years of experience, he is a member who has never been afraid to stand up and speak his mind, and then immediately pitch in and make a difference.
"Richard is a true leader in our industry. He is a staunch supporter of the Real Estate Institute and I, like many others, hold him in the highest of esteem," Mr Gunning said.