Written by

Sarah Balkin, Lecturer, English and Theatre Studies, University of Melbourne
Review: Watt, Melbourne International Arts Festival.
It resembled a pot, it was almost a pot, but it was not a pot of which one could say, Pot, pot, and be comforted. It was in vain that it answered, with unexceptionable adequacy, all the purposes, and performed all the offices, of a pot, it was not a pot. And it was just this hairbreadth departure from the nature of a true pot that so excruciated Watt.
This passage from Watt, the novel Samuel Beckett wrote while hiding from the Gestapo during the second world war, describes the title character's dawning certainty that a pot is not actually a pot. The instability goes beyond language to ontology, or the nature of being.
There is much to like in Barry McGovern's adaptation of Watt, which presents selections from the text. McGovern is a seasoned performer who spoke Beckett's repetitive prose beautifully. His quiet delivery brought out the novel's deadpan qualities; the audience laughed often. And yet, I came away with the feeling that McGovern's Watt was not quite a pot, which is to say, not quite Watt.
McGovern first adapted Watt for a production at Dublin's Gate Theatre in 2010. In this Melbourne production, with his worn clothing, boots, braces, and pepper-coloured hat, he looked the part of a generic Beckett character.
This was not a bad thing per se, but it did contribute to my sense of seeing the ghost of a Beckett play. It is tempting to attribute this washed-out quality to the difficulty of adapting the novel to the stage. And yet, the problems instantiated by the novel's narration are well suited to McGovern's adaptation.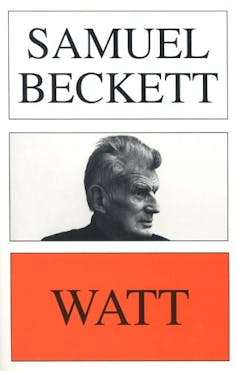 Authors: Sarah Balkin, Lecturer, English and Theatre Studies, University of Melbourne
Read more http://theconversation.com/watt-questions-being-and-perception-but-could-have-gone-further-104555