Written by

Valentina Hurtado-McCormick, PhD Candidate, University of Technology Sydney
Have you ever walked into the ocean from a stunning Australian beach and realised the sand was covered with hundreds of ticklish leaves? This submerged canopy is a seagrass meadow, and while you might see them as a nuisance to swim past, they're a hidden treasure.
Seagrasses are the only group of flowering plants that have adapted to the marine environment. This group comprises nearly 60 species, which typically occupy tropical and temperate regions of the world distributed across 1,646,788 km2.
There is a disproportionately large number of temperate seagrass species in southern Australia, with Zostera species dominating extensive and very diverse meadows.
Eelgrass (Zostera muelleri) is one of the dominant meadow-forming species in Australia. It has the widest distribution of its family (Zosteraceae) in temperate Australian waters, and is vital to our oceans' health.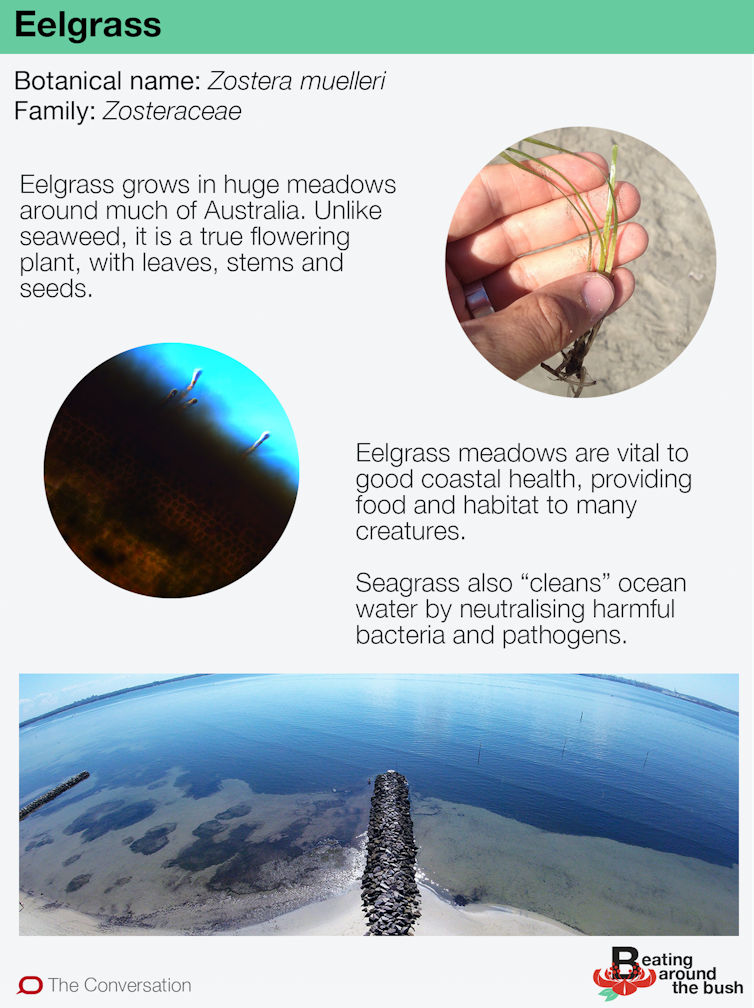 Authors: Valentina Hurtado-McCormick, PhD Candidate, University of Technology Sydney
Read more http://theconversation.com/eelgrass-keeps-the-oceans-alive-and-preserves-shipwrecks-so-just-cope-when-it-tickles-your-feet-119882