Written by

Florencia Aimo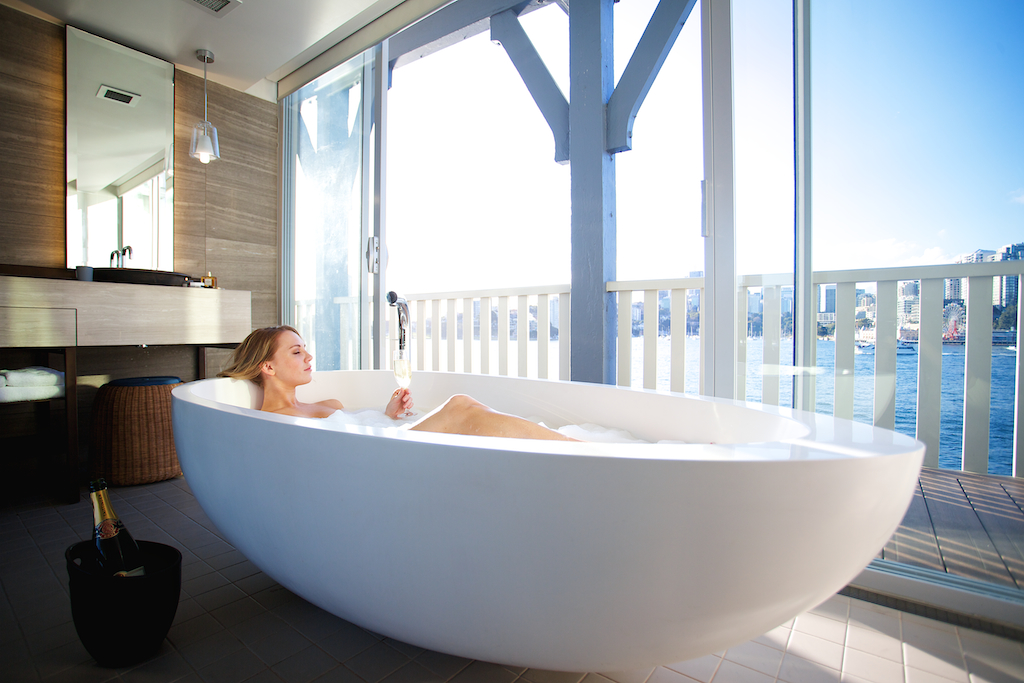 Marriott Australia is introducing a surprise and delight experience - Willy Wonka style - to guests staying 23 March through 30 April. Program focuses on building emotional connections with guests by delivering unexpected gifts at check in, including free nights and upgrades.  The Sweet Delights package includes a chocolate box on arrival with a ticket inside offering any of the following treats: Free nights, Upgrades, Late Check out, Breakfast, and more!
The package is available at all Marriott hotels around Australia, including Brisbane Marriott, Melbourne Marriott, Surfers Paradise Marriott Resort & Spa, Sydney Harbour Marriott, Pier One Sydney Harbour, and Courtyard Sydney-North Ryde.
Neeraj Chadha, Multi Property Vice President for Marriott Australia spoke on behalf of Marriott Australia saying "A pleasant surprise can make a person's day. We continue to think of ways to surprise and delight our guests – creating truly memorable experiences for our guest is key in the relationship we build with our loyal guests." 
Marriott's sweet delights program will set the tone for guests the moment they check in, Chadha adds. 
Marriott Australia selected a boutique chocolatier, Coco Chocolate, for its handmade, graded organic chocolate of the finest quality. Coco Chocolate is made by artisan chocolatiers in Australia using the finest ingredients. It creates 'real chocolate', that is chocolate with high cacao content and all of the expensive and delicious cacao butter and real vanilla. Coco Chocolate is gluten free and all dark chocolate is vegan.
Hotel bookings can be made through http://marriotthoteldeals.com.au - To join the social media conversation use #sweetmarriott #marriott #sweetdelightsAU  - share your golden ticket experience!
About Marriott Hotels
With over 500 hotels and resorts in nearly 50 countries and territories around the world, Marriott Hotels is evolving travel through every aspect of the guest's stay, enabling the next generation to Travel Brilliantly. Boldly transforming itself for mobile and global travelers who blend work and play, Marriott leads the industry with innovations, including the Greatroom Lobby, Future of Meetings and Mobile Guest Services that elevates style & design and technology. All Marriott hotels participate in the award winning Marriott Rewards frequent travel program that allows members to earn hotel points or airline miles for every dollar spent during each stay. For more information, visit www.MarriottHotels.com to join the ongoing Marriott conversation, like us on Facebook (Facebook.com/Marriott) and follow us on Twitter (Twitter.com/Marriott, @Marriott
MARRIOTT AUSTRALIA   Marriott.com.au
Marriott Hotels & Resorts: Brisbane Marriott,  Surfers Paradise Marriott Resort & Spa,  Sydney Harbour Marriott   Melbourne Marriott
Autograph Collection: Pier One Sydney Harbour
Courtyard by Marriott: Courtyard by Marriott Sydney, North Ryde
About Coco Chocolate
Coco Chocolate is made by our artisan chocolatiers in Australia using the finest ingredients. Coco is a proud member of ACO (Australian Certified Organic), adhering to their strict guidelines for organic chocolate production All cacao couverture sourced for tempering at Coco Chocolate is ethical and producers are members of SEDEX, ensuring ethical and responsible practices in labour standards (including employment conditions, profitable income for farmers, supporting community development projects and no child labour), health and safety, the environment and business ethics. As a result all can enjoy Coco Chocolate – creating value for all through the supply chain with transparency, traceability, productivity and quality