Written by

News Feature Team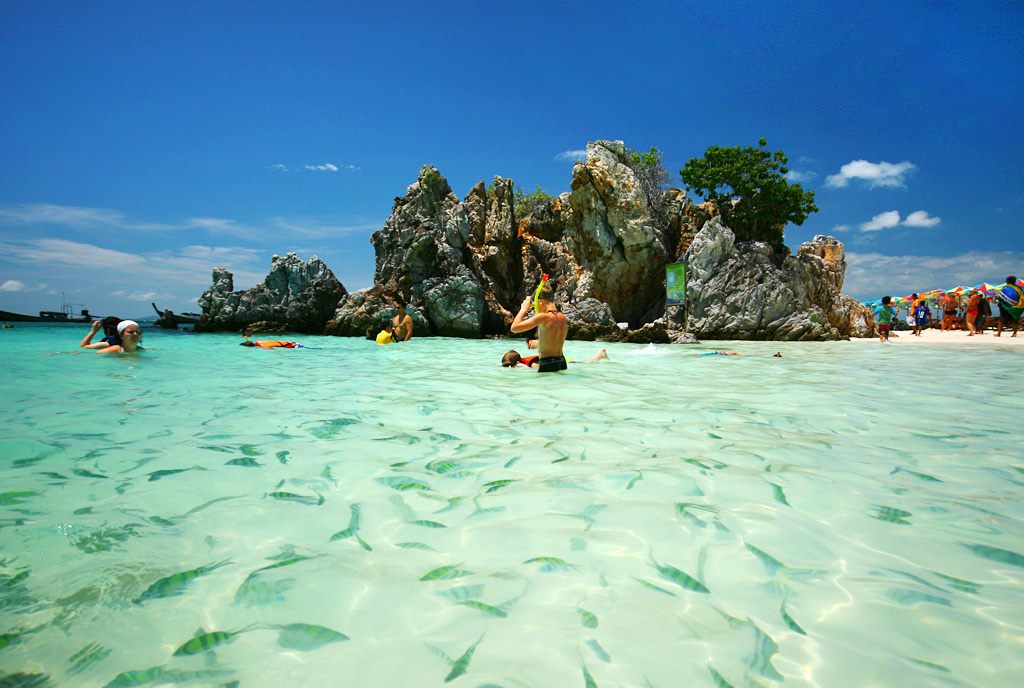 Mmm how good is the idea of a Thailand trip? I love the island hopping that invariably goes on here, and one of my favourite places to go - hands down - is Phuket. I know it has a bit of a bad rap with being ultra touristy - but let's face it, short of going to some remote beach in India, you're going to be hard-pressed to find anywhere on the face of the earth that hasn't been trampled over by tourists. You may as well carve out your own little slice of beach paradise and head for the sunshine, baby. I know the last time I was in Phuket I had a great time and I just thought that I should share the exciting parts of my trip with you. The best thing I think there is to share about Phuket is that there's always something to do here - whether you're looking to relax or party. You're sure to find the perfect thing to keep you occupied and happy in Phuket. Let's take a look at the options - and if you're worried about missing anything, consider the easy option by using Travezl's Phuket tour packages!

Phang Nga Bay
What a stunning spot this is! With crystal clear water and the kind of lazy afternoons that will melt away even the most stressful situations, you can be sure of escaping the hassles of modern life when you set out for Phang Nga Bay. With unique animals and incredible greenery, the glorious bay just begs to be swum in and explored.

Phuket's Old Town
Explore the heart of the old town of Phuket with a trip to this unique spot. With an incredible blend of the most beautiful architecture and a great blend of modernity, you're sure to have some great memories and pictures from your time spent here. After all, when the allure of the beaches fades (not possible) or you're too sunburned to consider another day in the water (highly likely) this is the perfect spot for you to enjoy some downtime.

Bangla Road Nightlife
You kinda can't have a trip to Phuket without at least dipping a toe into the sordid nightlife that it's famous for. Enjoy a stroll down the famous Bangla Road and make sure that you have an open mind, a sense of humour and your bag held tight when you do. There are ladyboys, exotic women, plenty of tourists and enough drunk people to pack a stadium. Provided you keep your wits about you, you'll have a great time here. Don't drink too much, and be sure to grab a seat at a bar and watch it all go by.

Big Buddha
The Big Buddha is a massive (ha ha) attraction in the area. Perched atop the Nakkerd Hills, this cost 30 million baht to make and stands a lofty 45 metres high.

Wat Chalong and Phuket Temples
Temples, temples everywhere and not a drop to drink. That's not exactly what they said in the famous quotation, but this beautifully decorated temple complex will leave you thirsting for precisely nothing. Enjoy a day trip to the temples and be sure to pack your camera for the pictures that you will without a doubt, want to take. The role that religions plays in the lives of the Thai people is not to be underestimated, so be sure to soak up the excitement and beauty of these spots.
Make sure you make time for Phuket when you take a trip to Thailand and explore this stunning spot in the south of Asia. It's a formidable destination for anyone looking for some beach and sunshine, and you're sure to walk away with a camera full of pictures and a head and heart full of memories.