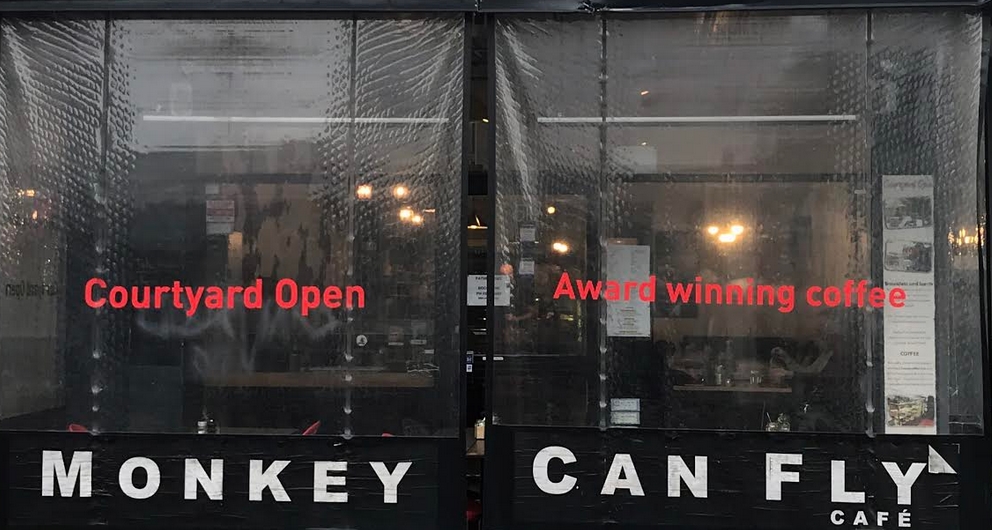 Highett was once a sleepy little suburb, known manly for being close to other, cooler suburbs like Hampton and Sandringham. Now, though, there's a definite buzz about Highett, and this is probably the buzz of the really great coffee you can get on one of the many cafés that now dot the streets around the Highett station.
The Diplomat
This is probably the pick of the lot. Great location – right across from the station – and opened early (6:30) for grabbing that the take-away coffee to drink on the train. If you have time, though, it is well worth staying for something more substantial. The atmosphere is relaxed and the staff are always super-friendly. The menu offers a good range at reasonable prices and includes vegetarian options. Service is relatively quick – although peak times are very busy; this is a popular spot!
Monkey Can Fly
This one certainly has the oddest name, but locals have known about this spot for quite a while and it continues to be a popular breakfast and lunch spot. The café is known for its generous portions and some say it's the best coffee in Highett. The courtyard is a popular summer hangout.
Public Grind
Located right next to the Highett Library car park, there's rarely a problem with parking. The walls of this café showcase local artists, adding colour and ambiance to an already friendly environment. Perfect for breakfast or lunch, the menu offers a range of delicious dishes and excellent coffee.
Blue Dish
This is another of the long-time Highett cafés, which has remained popular with locals. Friendly service and generous portions are just two of the highlights of this café. The menu is varied and vegetarian friendly, and their chocolate brownies are apparently worth the visit.
AM PM
The new kid on the block is growing in popularity. By far the trendiest in décor, it is making its name with a reasonably priced menu that provides the perfect breakfast, brunch or lunch. The service is especially friendly, and for that reason it is building up a clientele of regulars.
The best part of all these great cafés is their easy access. Highett is central to a number of suburbs including Moorabbin, Hampton and Cheltenham.