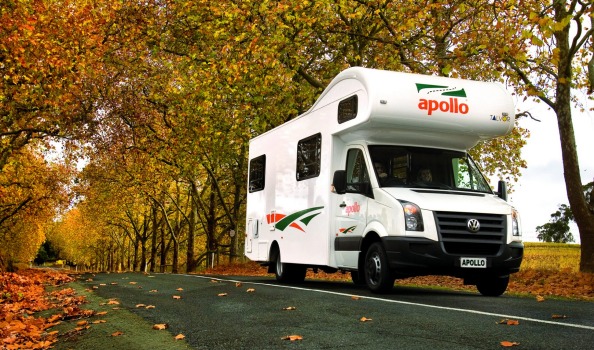 You've been waiting to buy a Winnebago campervan and now it's your chance. You've saved up and you're ready to start living the road trip lifestyle. You're in for a great time and adventure. Of course, there are factors to consider as you shop around for the campervan that you can call your own.
As much as you may wish to snap your fingers and say voila, and you have a Winnebago, it takes time to find the perfect one for your and your needs. Shopping for an RV is not like shopping for new tennis shoes or a new purse—unless you're shopping for these items with diamonds in them. But, no. Shopping for the campervan of your dreams is about making a big investment and investing the right thought and time into making a decision.The following factors are important to take into consideration when you're shopping for the campervan of your dreams.


You will need to do some research if you want to get a good one at a good price. As nice as it would be to walk into a dealership and buy the first thing you see, you're probably hoping to get a good price on a good campervan. No? So, you'll need to do the ground work before you find the ideal one for you. From browsing online to looking at the different dealerships in the area, take your time to find the one that you need.

You don't need one as big as you think you do. In life, we tend to think that we need much more than we do, and when it comes to your campervan, it's no different. The thing is that many luxuries that you think you need for the road, you actually don't and they tend to make the price higher. If you can wing it with a smaller vehicle and wing it comfortably, avoid spending more on amenities which you may not even use.

You want to make sure that everything is in perfect working order before you pay for it. Don't just take someone's word that the vehicle works amazingly. Hire a mechanic to check the engine before you buy it. If you buy a motorhome, make sure to check the tanks as well, plus the tires, and interior. You don't want to invest in something that will fall apart in no time.

You should consider shopping during off season. Off-season tends to be when you can find great deals on motorhomes and campervans. If you've been hoping for a sweet deal on a beautiful campervan, wait until everyone else has had their fun buying the pricey ones. You're bound to find something at a better price when you shop later on.

Go to trade shows and wait until the end. Trade shows are good because dealerships are trying to get rid of older inventory. This means that by the end of the show, you can usually find a great deal on a nice vehicle.

Make a choice on buying a used or new campervan. You may really want a new campervan, but how is that budget looking? While some lucky ones have the "cash" on hand to simply purchase the campervan straight out, how is your credit? There are many variables when it comes to getting a new campervan, so if it's out of your budget at this time, you may want to consider a used one. Of course, used vehicles can be tricky. You could end up with a real issue if the one you buy has a lot of problems. While you may spend less on it, you may spend more in repairs. Shopping for the right campervan takes time and research. Choose carefully.

There are many factors to consider when purchasing a campervan. From needing to determine if a new one is best for your needs to the size that you actually could use for your and your family, it takes time to know what type of campervan or motorhome is best. Get the best services from a starcraft rv dealer.

Once you have a better understanding of what is best for you, you can more easily go shopping. From waiting until the time is right to jumping on a good deal when the opportunity presents itself, shopping for the perfect campervan is like learning how to dance just right. It may take time, it will take energy, and it's going to require patience and thought. But, you know why it's worth it?
When you finally have the perfect Winnebago to call your own, you finally have the world ahead of you to explore. It's going to feel great to be able to drive a vehicle that pulls its weight, works well, and is worth every cent that you put into it. Take your time shopping and then, enjoy your travels!