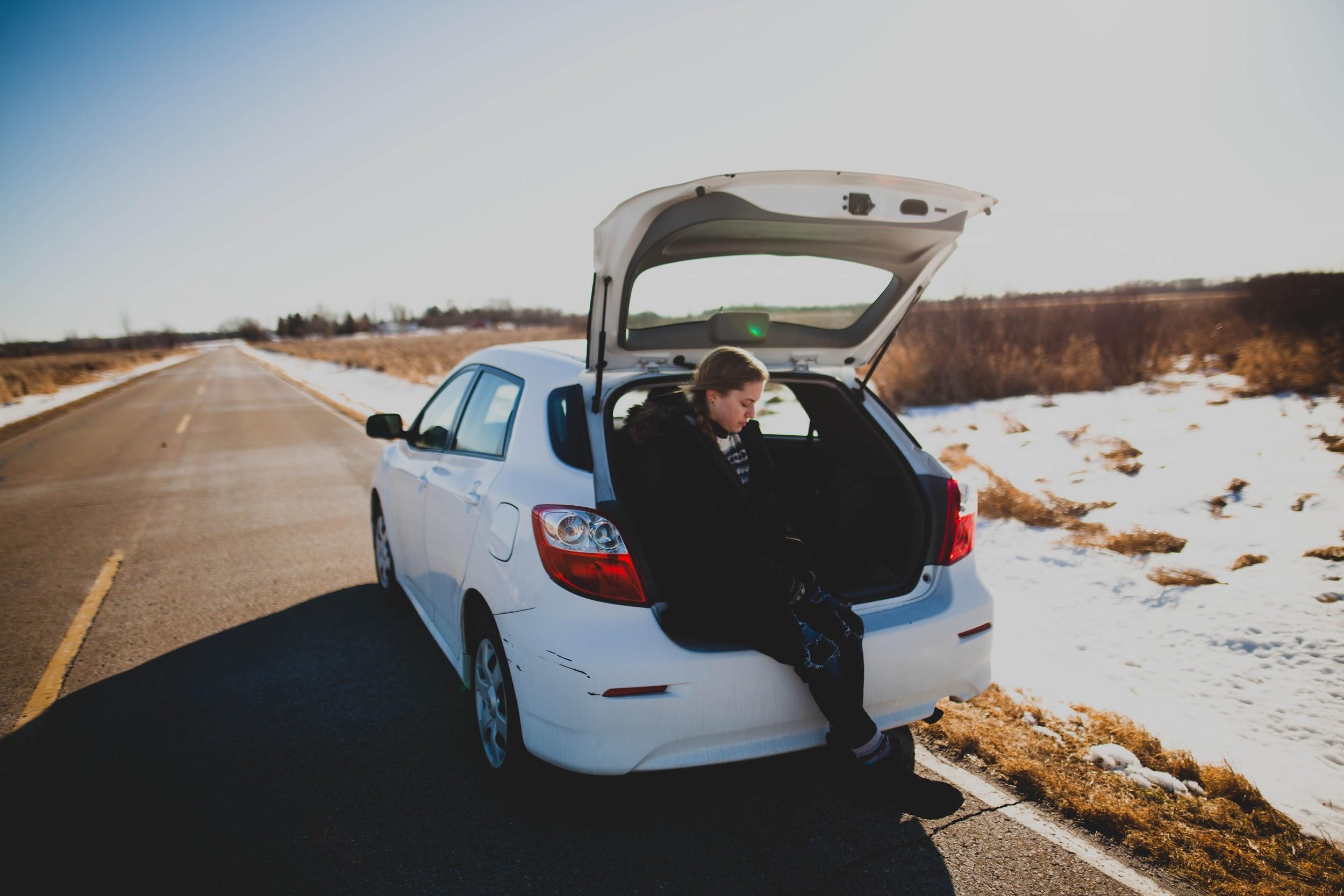 There is never a guarantee that your car won't have problems on any journey you take. But there are checks and basic maintenance you can do to eliminate some of the risks. When you are taking your car on a long trip, you want to be especially sure that you have done everything you can to make it a stress-free drive.
The preparation for any long car journey starts with the vehicle you own. Different people tend to prioritise different aspects when considering their ultimate ride, so it's important to look beyond the paint colour and those go-faster-stripes at some other crucial elements of the car that need looking at before you set off.
We have compiled a short pre-trip road list check list which covers some of the basics, although as this is for a longer trip, we do suggest checking off a few of these safety tips every 500 miles.


Belts and Liquids
As most people have modern cars which are built far better than cars from even 15 years ago, there isn't too much for the non-mechanical mind to do. But we still need to check the oil level (along with its colour), fluid for steering, brakes and the clutch. Check the manufacturer's specifications for which type of oil or hydraulic fluid your car requires. Next check the water in the cooling system, also bring spare water, oil and fluid with you. You should also check the fan belt and any other belts. Should you find all this a little too daunting, we recommend you take it to your local mechanic for a check of these things.


Tyre Pressures
This is a simple thing most people only check when they are going on a long drive, or when the tyres are visibly deflated. Testing your tyres is the easiest way to actually save money when driving, the difference over a year for fuel between underinflated and correctly inflated is vast. Check the pressures once a week and remember that hot and cold temperatures will affect the reading. While you're down there, inflating the tyres you should also have a look at the tread pattern and make sure there is no uneven wear. Don't forget to give the spare tyre the same treatment - the day you don't is the day you have problems.


Lights Up
This is another check which should be done on a regular basis, and you can check the lights on your own by driving close to a wall where you can see the light shine in front or behind you. It is also recommended to get your headlights aligned correctly if you have an old car as they may not be pointing exactly where they should. We also advise making sure you have a few replacement bulbs for each one you need in the car, keep them in a solid box, and they will be good for years.


Battery Terminals
Just like with most devices in your life, healthy batteries are essential for their operation and the same goes for your car. You may have a great car, but if you neglect the simple things, it will let you down. Always check the battery terminals to make sure they don't have corrosion build ups. It is also worth checking your battery every six months to ensure it is giving out the correct voltage and retaining charge.


Things to Take
Depending on what country you live, there may already be rules regarding what every driver must carry in their car. Reflective hazard triangles for the front and back to alert other motorists to your broken down car, a high visibility jacket or vest, Spare petrol can, extra water, car jack, essential tools for changing tyres and minor repairs.
There are other small items we recommend leaving in the car like spare fuses, bulbs, a good rain jacket, extra phone charger and any other item which you think may help. As long as the items are light they can stay in the car full time. If you decide to go off-roading, you will want a few extra essentials for getting the truck out if you get stuck. A shovel with a long handle is handy to dig yourself out, an automatic tyre pump so you can deflate and inflate the tyres as the terrain dictates.


These are some of the essential elements you should consider before heading off down the road for that automotive adventure. Apply common sense and take the time to plan your trip and understand where you're going and prepare accordingly. Safe journey!