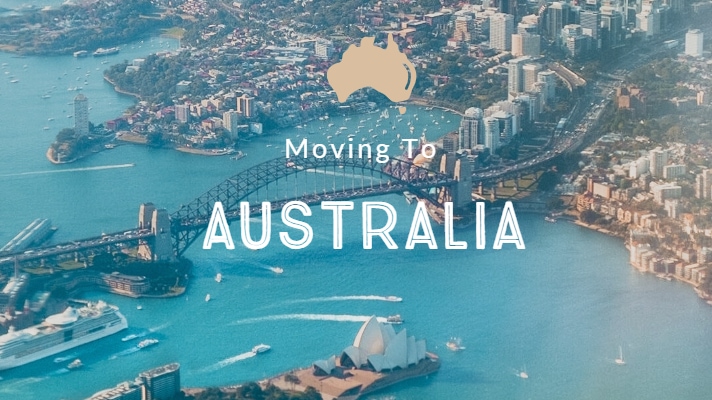 Moving overseas is exciting and a fresh opportunity to create a new life for yourself. However, the time and energy it takes to ensure that you successfully move your possessions cannot be understated.
Although the process isn't easy, a lot of people have done it successfully. According to a United Nations report, over 230 million people are working overseas, which is nearly 3.2% of the world's population.  Keep a few things in mind and follow a logical process, and the move can be hassle-free and smooth.


Make a list of items you want to move
Moving abroad is expensive, and there are many costs involved. The total cost will be based on multiple factors including how much you're moving, method of transportation, distance, and route.
If you are looking to move all of your possessions, then the cost associated will be quite high. What's recommended is that you make a list of things which can be purchased cost effectively in your new home country, which ones can't. The items which fall in the latter list can be sold on TradeMe to offset the expenses you will incur moving those things you absolutely require.


Who is involved with moving things overseas?
You might be thinking that's it's all one company who will execute the movement of your possessions abroad, but there are other parties who will be involved as well.

1.  Consignee and shipper: While moving internationally, both consignee and shipper are you. If you are the one who has initiated the move, you have to be the one to receive it.

2.  Freight forwarder: The freight forwarder is the individual or company who is responsible for organising the logistics of it all. All communication regarding your belongings, from your home to the warehouse, and finally to your destination will be handled by them.

3.  Carriers: They are responsible for operating the truck or vessel which will be used to transport your possessions.

4.  Destination agents: Every country is different, and they have their own set of rules and regulations regarding certain items which you must follow. Some countries might tax you for specific things, while others might need you to declare certain products before they cross borders.

5.  Customs officials: Finally, the customs officials are the ones who will give the final green light to you after tallying your declarations with your items. If any discrepancies are found, you will need to work with these officials to complete the move.


What are the costs involved?
There are a range of costs involved with your move which you will need to pay either before or after the move. It depends on the agency you hire, but the rates will differ based on a few factors. If it is a long-distance international move, be prepared to shell out quite a sum irrespective of your carrier.
Packing Costs: Contrary to popular belief, most moving companies will charge you for packing and unpacking your possessions. These costs are generally associated with customs as the company will have to vouch for the items to ensure that nothing illegal is part of the move. Typically, it's a couple of hundred dollars, but you can negotiate with your mover regarding the cost.

Insurance costs: If you are moving items on a freight or a container ship, it is important to get insurance for the move. This is different from your

standard contents insurance

. 

Freight insurance

will cover any damage, loss, or theft of your possessions during the move.

Storage related costs: Most of the time, matching your move date with the shipping date is difficult. All of your possessions will need to be stored somewhere safe, and there is a cost associated with that.  Usually, it's a few hundred dollars, but it might vary depending on the storage location and type.

Taxes and customs duties

: Some countries like the United States have provisions which allow you to move certain household items duty-free, but most countries will have you pay some form of tax or duty on your possessions. These costs will vary according to the total value of the items you are moving. For instance, moving your car to Australia can incur large import duties.

Can I move my pet overseas?
Almost every country will allow you to move your pet, but they might have restrictions on particular animals. For example, you can't transport an endangered species out of its home country. However, dogs and cats can be easily transported as long as they are up to date on their shots, and you have the necessary documentation. If you fail to carry proper paperwork, the pet might be quarantined or detained from entering the country. Organise this well in advance of the move- at least six months before if your pet needs extra vaccinations.

It might seem stressful, but it's worth it.
At the end of all the stress, moving to another country is exciting. Educate yourself on all costs along with rules and regulations of the host country. That, along with a bit of homework on a reliable moving company and the entire process will be less stressful on you and your family. Organise yourself with plenty of time at both ends to pack and unpack your possessions, and start your new life with anticipation, not worry.