Written by

Joseph Bracker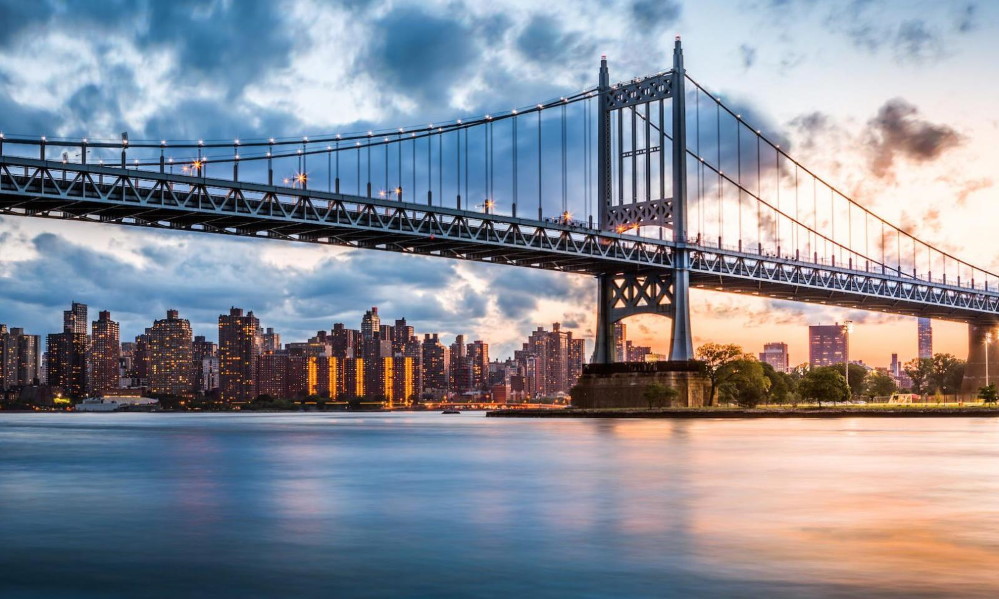 Vacation is very important, especially when one has been working very hard for a long time. Now to plan a vacation it is always advisable that one research on best places to choose as the destination. There are lots of places in the world with beautiful environment and beautiful things that attract thousands of people every year, but one should not follow the crowd. America is also known as the land of Opportunity is one of the few places that attract millions of people yearly due to her beautiful places and entertaining things that are evenly distributed in the country. Are you planning a trip? Do you want to choose the United States of America? If yes, then you are about to make the right decision. America is a very big country, and you will be happy to visit his country. There are lots of beautiful things that will make your trip a memorable one. There are big cities in America that you could visit if you finally find yourself in the country. Queens a city in New York is one of the few cities that you should visit because you will enjoy every minute spent there. Apart from beauty, Queens has a lot of sightseeing locations and landmarks that attract millions of tourists every year. There are lots of things that will make you want to visit Queens again after your first visit. Queens is home of entertainment, and you can be rest assured that your trip to Queens will be amazing. If you are planning to visit Queens never forget to go with your kids as there are lots of places meant for kids. Your kids will enjoy their trip in Queens thus go with your kids and partner if possible. Some of the places one could visit in the city of Queens are;
Funtopia - this is a place to visit if you are going with your kids. It is an amusement park with a lot of facilities that will keep your children busy. They will have a lot of fun here, and you will also be entertained with what you will be seeing in this location. It is an indoor entertainment center with arcade games, bumper cars, a kiddie's rides, and 3-level playground. With all these facilities you can be rest assured that your kids will have fun. There are instructors that monitor the kids and of course tell them what they need to know about the US and the world as a whole. Funtopia is located at Metro Mall, 66-26 Metropolitan Ave, Middle Village, NY 11379, United States.
Cooper Hewitt Smithsonian Design Museum - museums are established to keep facts and history. Do you want to know a little history about New York? Or do you want to know US history? If yes then this is the best location for you to be. You will always meet a lot of people here as well. There are instructors that will tell you what you need to know. They are always willing to help; therefore, try to ask questions. You can also partake in their history class where everything about the Museum and artifacts will be explained in details. There is another section for kids that are willing to learn history; your kids can enroll here as well. Cooper Hewitt Smithsonian Design medium is located at 2 E 91st St, New York, NY 10128, United States.
If you are from a visa waiver program country and you are planning a trip to the US, it is important that you have answers to questions like, what is ESTA? You should also know more about Visa and ESTA travel authorisation
Main Street Cinemas - this is a good place to see the latest movies. Going here with your family will be a good experience and will also help in keeping good memories. It is one of the top cinemas in Queens, and because of this, it attracts a lot of people from the US and outside of the US. Although there are other cinemas in the city of Queens but mean Street cinemas is outstanding. Therefore find a way to buy your tickets when you find yourself in the city of Queens. There are varieties of movies ranging from the Hollywood, Bollywood, and other movies that Will entertain you and your kids; all you have to do is to check when the movie you want to watch is fixed.
Restaurants - there are lots of restaurants in Queens where one could have a nice meal. You do not need to worry yourself about getting good foods because there are varieties of restaurants ranging from Indian, Korean, American, and a lot more. These restaurants are always providing customers with first class services.
Finally, if you find yourself in the city of Queens try to explore the city and find other entertainment Spots for you and your family.