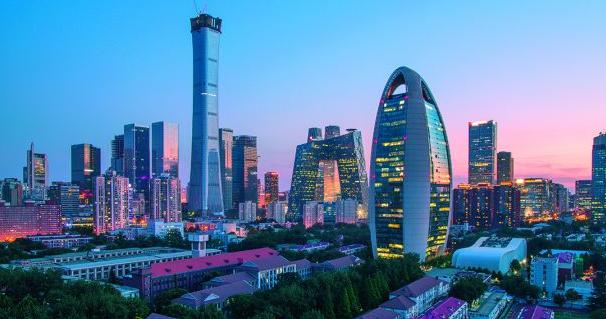 The capital of China is an absolutely incredible city where there is lots of see and do. Let's take a look at some truly once in a lifetime things that you can experience in the location.


1 - Climb the Great Wall


This is no doubt the most popular landmarks in the whole of China and with amazing views for miles around, the great wall is really something out of this world. If you want to visit a section of the wall that is a little less packed with tourists and easy to manoeuvre, it is advised that you visit the Mutinyu section. If you are keen on adventure and want a bit more of a challenge, you should climb either the Sinatai, Jinshanling or Gubeikou sections.


2 - Visit the Wangfujing Night Market


While you might have already been to some food markets in your time, it's unlikely that any of them have been quite this spectacular. The Wangfujing Night Market takes place just North up the street at Wangfujing Station. It usually starts when it has gone dark out and stays open for several hours. You won't be able to miss it due to the amazing aroma in the air with the range of Chinese snacks that are for sale. Enjoy the local cuisine and discover some amazing dishes that really play on your senses. Wangfujing is very popular with toursits such as Singaporeans, as they love the local food, which is quite similar to their local cuisine. Flights from Singapore to Beijing are very cheap too!


3 - Go to the Hutong


Take a step back in time and visit the Hutong, which basically means alleyways. These narrow alleys are actually much more than they seem and act as a social hub for many residents in the city. Some of what you can expect to see in Hutong is old men in pajamas playing chess (yes, really), children playing and families going about their everyday life. It has been modernised however due to the number of tourists interested in Chinese culture and you can also find modern restaurants, bars, shops and much more in hutong. There is a laid back atmosphere and people from all walks of life are made to feel welcome.


4 - Explore the Forbidden City


The Forbidden City was once home to ancient emperors of the Ming and Qing dynasties and it was the political centre for the whole of China for over 500 years. The Forbidden City is much bigger than many people may think and despite its name, you are free to enter and explore at your leisure. The place covers an impressive 180 acres and it has over 8000 rooms. It is an absolutely incredible site to behold, with some views that you cannot find anywhere else in the world and also includes giant courtyards.


Conclusion


No matter how long you are in Beijing, there are a whole number of things to enjoy and experience. Whether you are passionate about history or you just want to explore the culture of the city, what has been mentioned are definitely worth fitting into your itinerary as the best once in a lifetime things to do in Beijing.