Written by

Georgie Zonneveld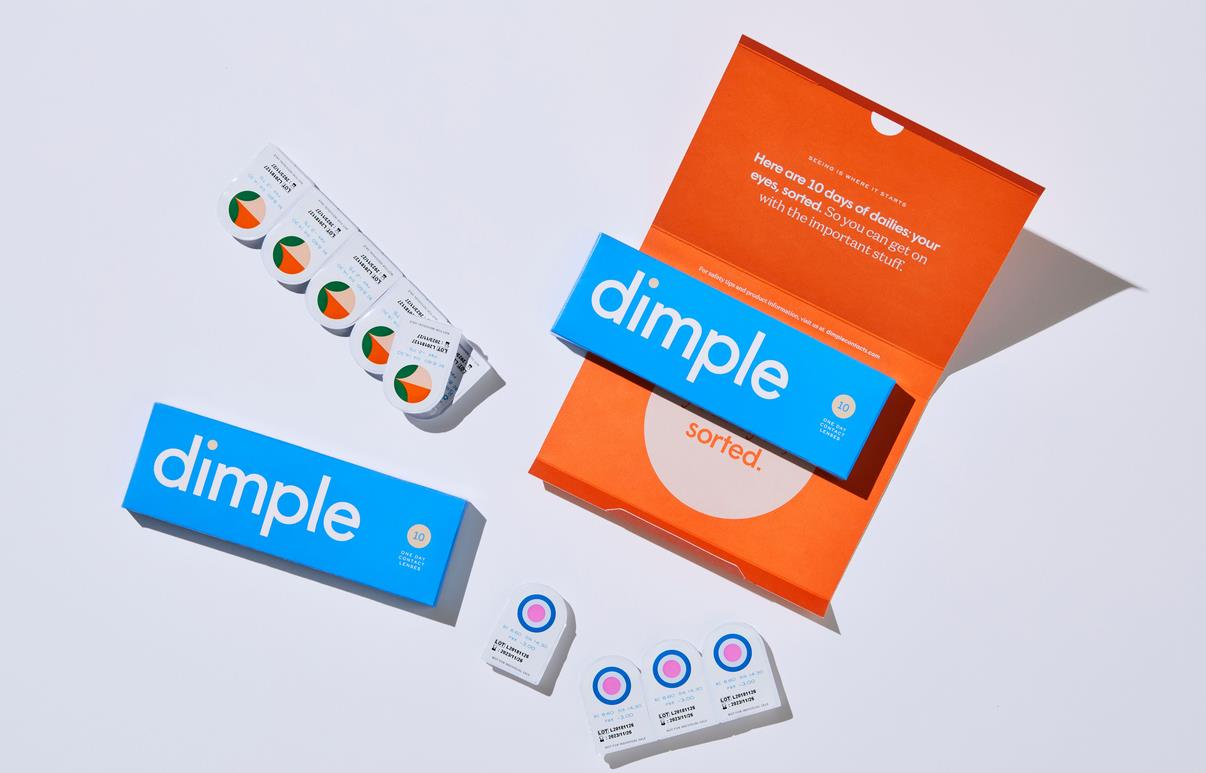 SYDNEY, AUSTRALIA — Finally, an Australian-made and owned contact lens business has launched direct to consumers, making the lives of thousands of Australians easier and more affordable with just a couple of clicks. Dimple, Australia's first online, direct-to-consumer contact lens brand has opened its virtual doors to suit the lifestyle and needs of the modern Aussie contact wearer.



In 2019, consumers demand quality, affordability and convenience, without compromise. Until now, this has been largely unavailable in the contact lens market, with 70% of contact wearers stating they have run out of their prescription lenses at some point. The Dimple model delivers high-quality, Australian-made prescription lenses right to their door, every four, six or eight weeks, so they never run out. With 72% of contact lens wearers admitting they have worn their lenses for longer than prescribed, subscribing to a service like Dimple also reduces the risk of health issues caused by over-wear.
Dimple CEO and Founder, Shaun Polovin, says, "The life of the modern-day contact lens wearer is on-the-go. With so many distractions these days, it's difficult enough to even remember to re-order your daily contact lenses, let alone find the time to go in-store to buy them. I recall more than a few times looking in my bathroom drawer in the morning only to find empty boxes - it was going to be glasses for the next few days".
"Dimple is the perfect solution for adding a level of convenience at the touch of your fingertips. It's one less thing to think about in our customers' busy lives. For those who have any questions, our in-house optical dispenser and customer service team are also just a click or phone call away." said Polovin.
Adding to the convenience, Dimple's first-to-market contact lens packaging design allows those 71% of Australians who have put a contact lens in the wrong eye to get it right the first time. Every prescription power has a different colour-coded icon to help customers distinguish their left from their right with ease.



Cost appears to be a common pain point as to why Australians have stopped, or temporarily stopped, wearing contacts, with 33% claiming they have gone without contact lenses to save money. Dimple addresses this issue by delivering 60 high-quality, daily lenses for the budget-friendly cost of $45, including free shipping. To ensure customers are completely satisfied with their contact lenses before they commit to the ongoing subscription, Dimple offers a free 10-day trial.
Dimple also has a strong social mission at its core. For every monthly order placed with Dimple, $1 goes towards Guide Dogs Australia, assisting in the training and development of their sponsored Guide Dog, 'Dimple', who is just nine weeks old.
"We are very proud to have officially partnered with Guide Dogs Australia and have 'Dimple' as our very first Guide Dog in training. It is important that as a contact lens brand focused on sight, we are also assisting those who really need that extra layer of support and guidance from a third-party. We will be sponsoring at least one Guide Dog next year, with the intention of sponsoring several Guide Dogs from year three and beyond."
"Sustainability is another core focus for us on-going. Understanding that our product cannot yet be completely sustainable, we can try to reduce our footprint. Everything except the blister foil and lenses themselves can be recycled! We try to educate our customers about how they should dispose of their contact lenses in a responsible way. We have also made a concerted effort to not only use recyclable packaging where possible but also reduce the amount of packaging we use when delivering the product to our customers."   
How the free trial works
When initially signing up, Dimple customers only pay $6.95 for the shipping of 10 pairs of lenses, which come packaged in a cut-down version of the regular subscription box. If for any reason customers are not entirely happy, they can cancel at any time.
Further statistics
78% of Gen Z and 74% of Millennial contact wearers have put the wrong contact in their eye 
85% of Gen Z contact lens wearers have run out of contact lenses
76% of Millennial contact lens wearers have worn their contact lenses for more than the prescribed days
About Dimple
Dimple is an Australian-owned, online-only contact lens subscription service created with the modern-day consumer in mind. It allows users to have high-quality, Australian-made prescription contact lenses delivered right to their door. Dimple was created to fill a gap in the market for consumers to avoid the big pharma mark-ups and outdated retail models within the optical industry. With quality, convenience and affordability at its core, put simply, Dimple is a wink to the lifestyle needs of the modern Australian contact lens wearer; a quality subscription service with no lock-in contracts or fine print, just delivering the best dailies at an affordable price. Visit www.dimplecontacts.com to find out more.