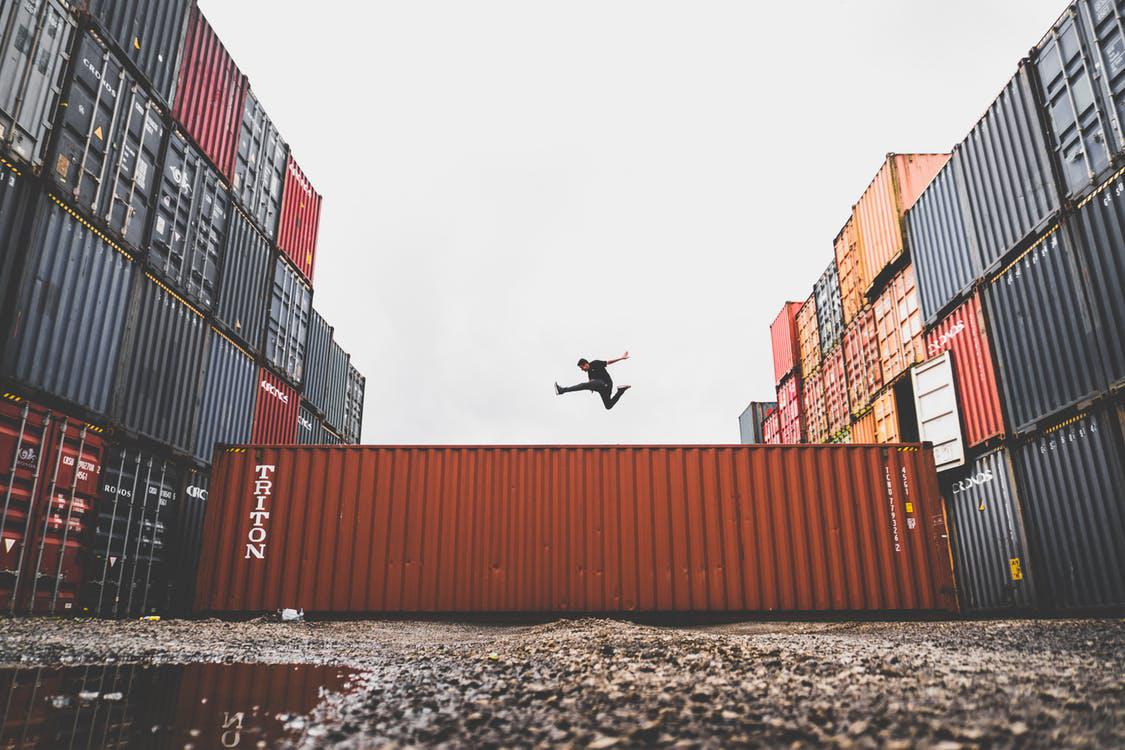 Ask those who have moved before, and you may get a glimpse into how physically and mentally exhausting a process it can be. There are payments to be made, packing to take care of, making arrangements for all your belongings to arrive safely into your new residence, and then struggling to call it home in those first few days, what with the dust and grime taking up residence everywhere. In all the chaos that arises because of an impending move, you need peace of mind that comes with hiring shipping container transport to take your belongings to a new home.
It may sound like a shipping container is primarily for what it announces to be, i.e. shipping. However, carrying freight across oceans isn't all that they do. Shipping containers today are being set up as temporary schools in emergency situations, as movable cafeterias, workshops, and more. The construction industry is seeing a lot of their use, some of which you will find outlined here. Here are five reasons you need to get a shipping container for your move.
Easy Loading
Once you have dived into the tortuous process of sorting through your possessions, the container at your doorstep makes it easy to go to and fro in order to place your belongings. There is no annoying ramp to traverse as in a moving truck, and no shortage of space either. One is free to load up an entire house conveniently. This time when you gather around family and friends to help you move, host a small party for everyone before you begin. It will lift their spirits up for the tedious job ahead. Although, the novelty and ease of the container are sure to get them going on a happier note!

Portable Storage
With a container, you can move easily from one location to the next without having to worry about your belongings getting damaged from the elements. Get your container placed in storage until your renovations are complete. You can choose the right container size for your needs, whether you are moving a one-bedroom apartment or three. Multiple containers are also easily possible— just decide on where they can go for storage. In fact, choose a small size, and a whole studio apartment can fit right in. Cannot land an apartment in time? Perhaps you can crash in your container for some nights!
Self-storage industry in the USA amounted to 38 billion dollars as of 2019. Similarly, the construction of such storage units also saw a steep increase from 2015, which is clearly indicative of how useful people are finding the units. Shipping containers are very often found on construction sites to store tools and other building material. You can do the same with yours until your renovations, or home remodelling is complete. After all, it is significantly more secure than the garage or the toolshed in your garden.

Security
A container is safe and protected on all sides from the elements, made from tough steel and tempered lockbox. Your belongings will come out in the same condition you put them in. There is no chance of burglary or vandalism being committed either. You are the sole owner and holder of keys for your storage unit. You take it for a few miles or travel cross-country, the container goes safely with you. If you work from home or your home doubles as your valuable workstation, then your office situation is completely uprooted once you begin to pack for moving. An excellent option is to use a small portable container as your temporary makeshift working space. It will not come in the way of your moving and will be a secure space to work in until your situation is resolved.

Home Staging
When a homeowner is putting up their house for sale, they may get professionals in to give their property a makeover or even do it themselves. If your house is immaculate and does not need any repairs, some brushing up here and there in terms of staging it for potential buyers can make it seem polished and clean. This helps it get off the market soon so you can earn a better buck and quickly too. In such a case, you can stow away your old furniture which is not very pleasant to look at yet very functional, all the garage junk, extra puffs, clunky chairs and more into a portable container to be retrieved later. You can move the unit as is to your new living spaces. That is half of a difficult job taken care of. A wonderful idea for a warm start at your new residence is to declutter as you sort and pack your belongings. Use this system to sort: throw, store, donate, move. Then all that no longer serves you can be used to put up a garage sale. Earn some money while you relax before the next big step: converting your new lodgings into a warm home!

Convenience
Compared to your average loading truck, a shipping container can be a tad expensive. However, you will breathe easier when you think of the myriad of payments that you are able to avoid by renting a shipping container; of fuel, breaks, et cetera. Then there are no clocks running supremely fast, so you struggle to stay afloat, and nor do you have to drive to and fro in order to finish before the truck rental is up— just work at packing and loading at your own pace until it is time for the workmen to carry the units to your destination.
If you were to use a fixed storage facility in place of a container, then hopping cities and states would not be such a breeze, like it is with a container.
In Summary
IBISworld.com notes, 'Estimated at 55.4%, the residential market makes up the Mobile Storage Services industry's largest revenue…'. Of course, these numbers are dependant upon the real estate market and the frequency with which people choose to invest in houses, land and construction. However, the demand for shipping containers from the residential and commercial construction markets in the USA had continued to rise over the year 2019 with predictions for an expected growth of revenue at a modest rate of 2.5% to a whopping $8.9 billion.
Numbers aside, it simply boils down to two options: are you one of those who can sweat the extra bucket in order to save on some cash? Or would you rather pace yourself, allow your body to put its feet up, and use your hard-earned money for some creature comforts? Choose well.