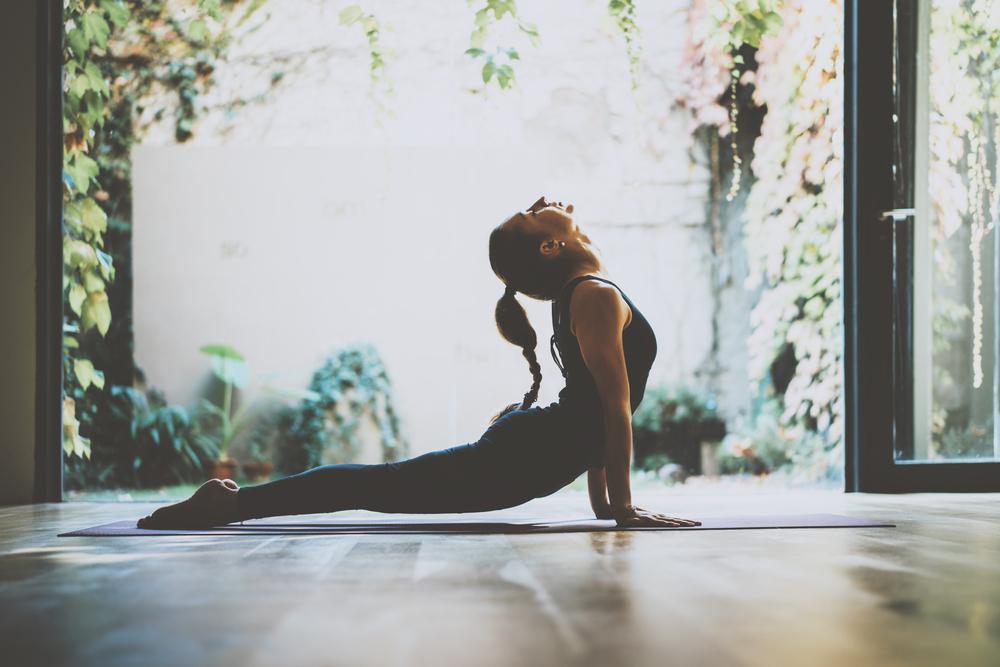 Establishing a strong sense of connection to yourself is easier said than done—and it's dynamic—sometimes we're more in touch with who we are and other times it's harder to find that feeling. Regardless of where you stand in this moment with yourself, there are plenty of ways you can grow more in touch with your inner self.
In this post, we're talking about 6 ways you can do just that and reap the benefits of more confidence, more clarity, and a greater sense of self.


1) Get to know YOU
Before you can take actionable steps to improve self-awareness, it's important to take a moment to get to know yourself a little deeper. Knowing how you respond to certain things will help you figure out which of these methods might work for you best.
Here are a few ways you can spend a little time getting to know yourself a little better:
*  An aura photography camera can give you insight into how you express your energy in the world around you.

*  Journaling helps you express your daily thoughts and feelings.

*  Setting goals for yourself can help you prioritize and figure out what you want out of life.

2) Find your passion
Some people are born knowing exactly what they want to do in this world, but for most of us this realization takes time, hard work, and a lot of trial and error. But finding what you love is essential to building a fulfilling life that's motivating and exciting. Remember, your passion doesn't have to be your career, nor do you have to work somewhere that you're not passionate about.
Here are a few questions to ask yourself in your search:
*  What do I want to learn more about?

*  What do I NOT like about my current job or extracurriculars?

*  What's something that lifts my mood every time I do it?

*  How can I do this thing more?

*  Are there other people I can share my hobby with?

*  Can I make space for my hobby in my professional life?

3) Treat yourself
Sometimes instead of taking steps to improve yourself, you just need a moment to breathe. Whether that means relaxing with a meditation app or participating in a yoga class or going on a trip, it's important to make time for self-care. Make it a habit to do something kind for yourself on a weekly basis—no matter what that is! You can do the same thing each time like swimming laps once a week or getting a pedicure on the regular. The key takeaway is that you find something that lets you unwind and quiet the stresses of everyday life.
Here are a few more ideas to incorporate self-care into your routine:
*  Take a vacation

*  Have your hair done

*  Light a candle

*  Put on some relaxing music

*  Watch a movie

*  Get some sunshine therapy

4) Prioritize physical health
When you work out, your brain releases endorphins which can promote energy, clarity, and mental focus. Plus, among mental benefits your body also looks and feels better when you incorporate a healthy exercise routine into your lifestyle.
Find a workout plan that makes sense for your day to day routine and make sure it's something you enjoy or look forward to. If you've had trouble staying on track in the past, try finding an active hobby that's outside of the traditional gym routine. Climbing, biking, swimming, skiing, and intramural sports are just a few!


5) Lend a helping hand
Sometimes the best way to get to know yourself is by getting to know and help others. Volunteering at a local organization can foster a stronger connection to your community, help you uncover new passions, and even lead to lifelong friendships. Volunteer with a community garden group, work in a soup kitchen, offer to walk dogs for your local shelter. Whatever it is, just be sure it's something you can dedicate your hard work and passion to—even if it's just once a month!


6) Talk it out
Expressing your thoughts and feelings out loud is another great way to get in touch with yourself. Talk to family and friends regularly or consider speaking to a licensed therapist to help you better understand your own emotions.

Use these tips to help you grow more in touch with your inner self and watch your confidence, happiness, and strength flourish!