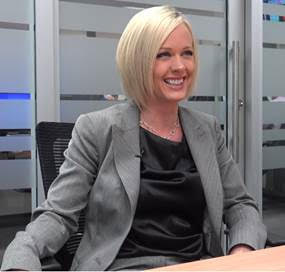 Graduating from university is a major life accomplishment and something that you should stop and celebrate. It is also quite an emotional and stressful time because it is the end of one huge chapter in your life and the start of another. You will be looking to embark on your career so there will be plenty of excitement around this but, understandably, a fair amount of anxiety too. A lot of this fear comes from the fact that there is so much uncertainty in the air and you will want to find work as quickly as possible. Here are a few tips for recent university graduates looking to start their career.
Celebrate Your Accomplishment
First, you should take the time to celebrate your graduation and relax after what will have been a stressful period of time. You should celebrate to mark the achievement but also so that you can rest and recuperate before launching into a new career which can also be incredibly stressful.
Once you are ready to start your next chapter, you should set out a few goals for yourself so that you can stay focused. This might include landing an entry-level job, finding somewhere to live, setting up a savings account, etc.
Create An Online Presence
In today's day and age, a job seeker needs to have a strong online presence so that they can easily be found by suitable employers. This will include having a modern and functional website which demonstrates your skills, experience, and background as well as references from previous employers.
The biggest challenge that graduates face and a dangerous cycle is not being able to find work due to a lack of experience. This means that you need to build experience in any way that you can, whether this is volunteering, an internship, or working as a self-employed contractor. You could also look into trainee jobs where you gain office experience while earning a formal qualification (the bonus is that you also get paid). Keep in mind that it is rare for someone to walk from university straight into their dream job, so do not worry about taking on a smaller role and working your way up.
Expand Your Knowledge & Skillset
Having a relevant qualification from a respected university is great, but in order to stand out from the crowd, you should look to further your knowledge and/or skillset in your chosen field. Fortunately, you can often do this with an online course which can give you flexibility while still teaching you all that you need to know to propel your career.
It is much easier to find opportunities and open doors when you have a large network. It is a smart idea to keep in touch with those that you studied with as this can be helpful in terms of providing support, but you might also find that you can help each other out. Additionally, you should look to grow your network by looking out for industry events like workshops, lectures, and similar events. You can also grow your network online through social media, online communities, and LinkedIn.
Work On Your Interview Technique
Many university graduates come out of university feeling confident and have the skills and knowledge that they need to thrive yet find that they struggle to get past the interview stage. This is a highly stressful and difficult part of the job application process and an area that many people struggle with. Working on your technique by reading books and online articles, practicing with family, and seeking feedback from previous interviews should help you to polish your technique, which will put you in a good position to succeed.
When you find a suitable vacant, you should always spend time carefully looking over the job description and researching the company. You should then tailor each application to the role and make sure that you cover each key point in the vacancy. Simply copying and pasting the same cover letter each time will get you nowhere so you need to do your homework and make each application relevant.
It is easy to get worked up particularly if you have had a few rejections but keep in mind that this is the very start of your career and you should not take it personally. Although you should work hard at finding a job, you also need to look after your health, find ways to relax, enjoy hobbies and socialise.
Graduating university is a surreal feeling, but hopefully, these tips will help to reduce stress and help you to find work in your chosen field sooner rather than later.