Written by

Tess Sanders Lazarus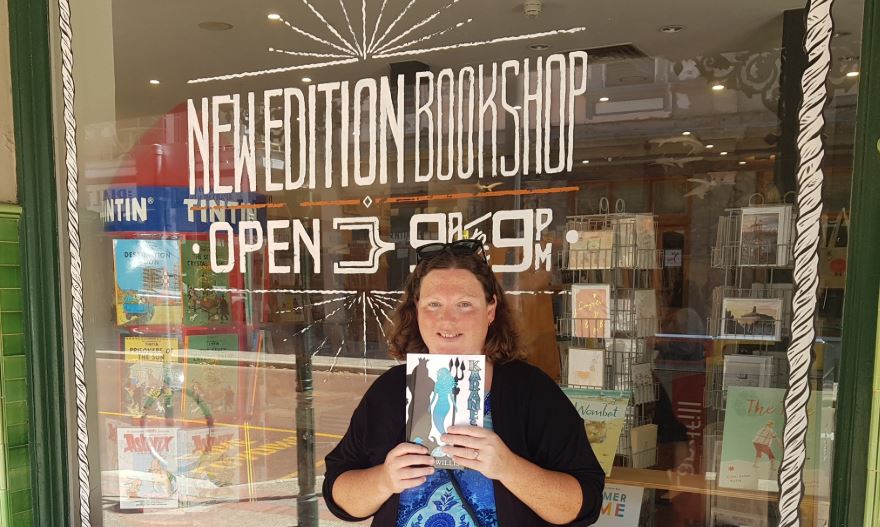 Samantha J Willis is an Australian author hitting bookstores across the country with her debut fiction novel Karaneshia.
"The idea for Karaneshia came to me when I was a teenager but it wasn't until I picked up the story 10 years later that I finally put pen to paper," Willis said.
"The initial concept behind my now published novel came to me in a point in my life where I did not have the confidence to decide which direction the storyline would take."
Based in Perth, Western Australia, Willis admits her time growing up was often challenging.
"Growing up my living situation wasn't the same as the other kids I went to school with. My home was congested with different, and often conflicting, personalities that I found extremely difficult to live with," Willis said.
"Reflecting on that time in my life, I never received any encouragement or support from those in my life to pursue my dreams of writing.
"In reading books and writing I found a lot of solace as a young person, and I still do to this day. I love reading about medieval history – particularly Ancient Greece and Greek Gods."
According to Willis, she has taken her initial teenage concept for Karaneshia and moulded it into a gripping plot with layered characters in a breathtaking setting.
"2020 has been an extraordinarily difficult year for a lot of people, so I believe there is a bigger power at play for Karaneshia hitting bookstores across the country 10 years on," Willis said.
"I hope the story of Karaneshia will inspire anyone who is struggling to find their true purpose, or needs comfort at this difficult time. For anyone who needs a push to chase their dreams, who do not have the support of their love ones, or who need stimulation and friendship during this time of social distancing, I believe my writing can serve as encouragement.
"Isolation is also an opportunity for more people to pick up a book. Reading is a powerful tool in promoting positive mental health and keeping our minds active, which are both incredibly important at the moment."
According to Willis, the story of Karaneshia is set in a time where both myths and legends are real. The book is based on the heroine Princess Karaneshia whose journey to meet her destiny and find love is challenged by a time where glory and honour are everything.
"Karaneshia is unique, thoughtful and relevant in today's world – even in a setting many centuries ago. The themes of bravery, love and finding purpose are all still pertinent in the 21st century," Willis added.
"My readers can also have something exciting to look forward to with the upcoming release of the first novel in my future series. Karaneshia is the introductory book to this series of dramatic twists and turns. My first book introduces everyone to Princess Karaneshia and invites them to share her journey and adventures moving forward which will be told in my following books."
To get your hands on Karadeshia, it is available from Dymocks Adelaide Rundle Mall, Amazon Kindle, and online at InHouse Publishing Book Store. For updates and announcements on Willis' upcoming series follow her Facebook Page.
www.inhousebookstore.com.au/products/karaneshia