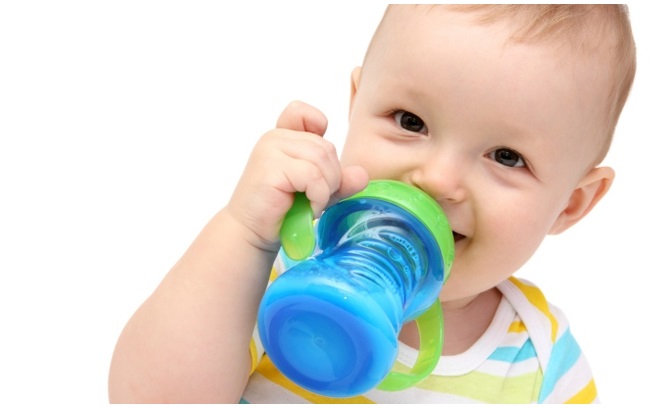 Making sure that your child has adequate and correct nutrition during their initial years is vital for their development. The lifelong growth and developmental abilities of an infant can be affected and their susceptibility to illnesses in the future can be aided at this point through the nutrition you provide.  If you are not breastfeeding, finding the correct specialty formula for toddlers is fundamental to ensure your child grows up to be healthy.
Because of this critical window in a child's development, parents and paediatricians are focused on optimal feeding practices. If your child has different requirements, you will need to use a specialty formula to ensure they receive the best nutrition for their specific needs. With a proactive approach, you can overcome these challenges by giving your child what they need, when they need it.
Keep reading to learn more about the benefits of specialty formula for toddlers and how it can be an advantage to your child.


Reduce Reflux Or Spitting Up
If you have ever suffered from heartburn, you will know how uncomfortable that can make you feel. It is the same for our children when they suffer from reflux. If your toddler is experiencing these conditions, it might be worth trying a specialty formula that reduces it. These formulas are thicker than normal formula, which means it is harder for it to travel back up the oesophagus. Usually, the formula has rice starch added to it to thicken it up. There is little chance of an allergy to the rice starch.
Another way that the formula can be made to reduce reflux is by using pure whey protein with no casein whatsoever. Whey protein empties from the stomach much faster than casein. There will be less time for the food to exit the stomach the wrong way if it is hurried through the right way. Even if it does not completely stop spitting up, it can reduce the volume.


Help With Tummy Pain
You can now find toddler formula that can help relieve colic and gas and the fussiness that can accompany these issues. A tactic that the formula makers use is to hydrolyse the protein in the milk. This process makes the protein molecules smaller and therefore more easily digested, which in turn can reduce any indigestion your child is suffering from and the discomfort of gas. If your toddler is not suffering from pain and tummy aches, they should not be as fussy and will be happier in general. It is worth bearing in mind that the reason your child is being fussy or uncomfortable may not be due to digestive problems alone, so if it continues it is always worth consulting your paediatrician.
Some formulas are also made with less lactose or lactose-free, which in some toddlers can help with any digestive problems they may have been having. It is worth trying out a few types of these formulas to see which one works best for your toddler.


Reduce Eczema And Other Skin Issues
It seems unlikely but formulas that are made from or with hydrolysed protein can really help your baby's skin. Many manufacturers make these claims but now there is a lot of evidence to support the fact that these formulas can help babies and toddlers that have eczema. People have found that their child's skin has cleared up in just a few days after starting on these types of specialty formula. If your child is having skin problems, try a hydrolysed protein formula to see if it can help to bring some relief.


Say Good-Bye To Allergies
If you and your partner suffer from allergies or any type of autoimmune condition like psoriasis or type 1 diabetes then, unfortunately, your child carries a larger risk of developing them too. Your toddler could very well benefit from a formula made from hydrolysed protein as it has been shown to reduce the risk of your toddler developing these problems either now or later in life.


Specialty Formula For Toddlers May Be The Ideal Choice For You
If your child is suffering from health problems or is behaving in a fussy or unhappy way, there is the possibility that specialty formulas could help them. It is important to do your research and see if there are other parents in a similar situation to you who have had success with your choice of specialty formula. You should try to read as much as you can about the formula that you are interested in and consult with your paediatrician. Who knows, your days of negotiating with an unhappy toddler may be over sooner if you find the correct specialty formula to bring your child relief.