Written by

Brigitte Evans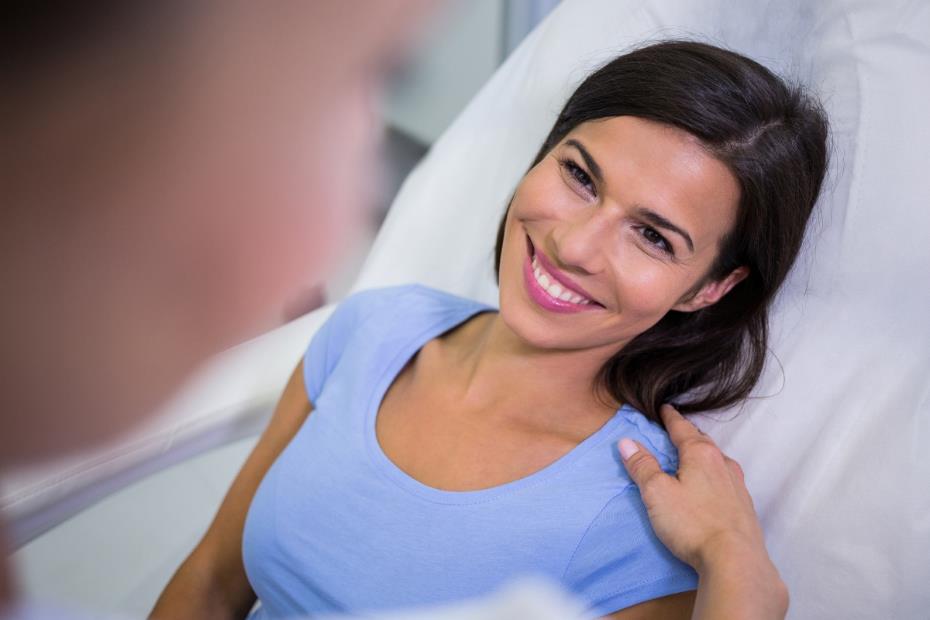 If you think that it's about time you changed your lifestyle habits and took control over your health – welcome to the club, you certainly aren't the only one! Even though a lot of people perceive it as a quite challenging task, the truth is that it doesn't have to be like that at all, so make sure to keep on reading if you want to learn how to make it happen. Here are five useful tips on how to accomplish that, so check them out and get down to business right now!
First of all, know your reasons and set your goals
Everything should start with a 'why', which means that the first step of every journey should be identifying your reasons. Taking control of your health is no exception, so be sure to set the goals which will remind you that what you're trying to achieve isn't really worth sacrificing for temporary pleasures. So, grab a pen and a piece of paper and set your daily, weekly, and monthly goals. On the other hand, if you aren't into this old-school way of monitoring your progress, you should pick an app and do it in a more contemporary way instead. This is one of the best ways to keep track of your progress and accomplish every goal you've set, so try not to skip this step and you'll see what we were talking about.
Maintain an active lifestyle
In case you weren't aware of it, a sedentary lifestyle can undoubtedly bring more harm than good – especially in the long run, which is exactly why you should do your best to be more active on a day-to-day basis. In fact, being physically active is one of the easiest ways to stay as fit and healthy as possible, so take it seriously and embrace a healthier lifestyle right now! Of course, we aren't saying that you immediately need to go for intense workouts at your local gym. These obviously aren't everyone's cup of tea, so take one small step at a time and go for a brisk 15-minute walk instead. That's a great way to start your fitness journey, which you can upgrade later on.
Don't avoid visiting your doctor
Even though a lot of people still think that visiting their doctor is unnecessary, the truth is that you mustn't skip your regular check-ups at any cost! This is particularly true if your family has a history of a particular disease, such as diabetes, cancer, heart disease, and many more, as you may be at risk of these conditions as well. This is also true for other health issues, such as neck or back pain which can cause a lot of problems, so talk to your close friends if you don't really know where to go. For example, Timothy Steel is an experienced neurosurgeon who successfully treats such issues, so make sure to ask your friends about their experience with this doctor. After all, it's always easier to believe someone when people you know say good things about them, right?
Practice stress management
Practicing stress management is another essential step you should take in order to regain control over your health. As you may or may not know, stress affects different people in different ways, which means that one person may have a headache whereas another one may have problems with an upset stomach. The first thing you should do when you feel stressed out is to use quick stress relievers – techniques like breathing exercises or taking a walk that can help you relax and unwind quickly. Besides these, you should develop stress-relieving habits that can help you in the long run, too. Some of these are meditation, exercise, or any other hobby that makes you feel carefree.
Focus on your eating
Even though sugary foods taste much better than vegetables, these actually aren't as beneficial as those nutritious veggies. That's why you should stay away from processed foods rich in artificially added sugars and empty calories as much as possible, and switch to healthy foods instead. You should eat foods rich in protein, vitamins, minerals, fibre, antioxidants, and omega-3 fatty acids, which will nourish your body to the max. This means that you should eat a lot of lean meats like chicken and turkey, fresh fruits and veggies, whole grains, nuts, fatty fish, and similar foods that are far more beneficial than any packaged alternative. Besides that, you should also drink a lot of water every day – at least eight glasses of it, to be more exact – so that your body can function properly no matter what. That's the key to success when it comes to staying fit and healthy!
As you can see, there are a lot of good ways to take control over your health and feel great in your skin once again, and these five are undoubtedly the best ones out there. If that's your ultimate goal this year, all you have to do is to stick to our tips and guidelines and you'll see a fantastic improvement shortly. That's a promise!