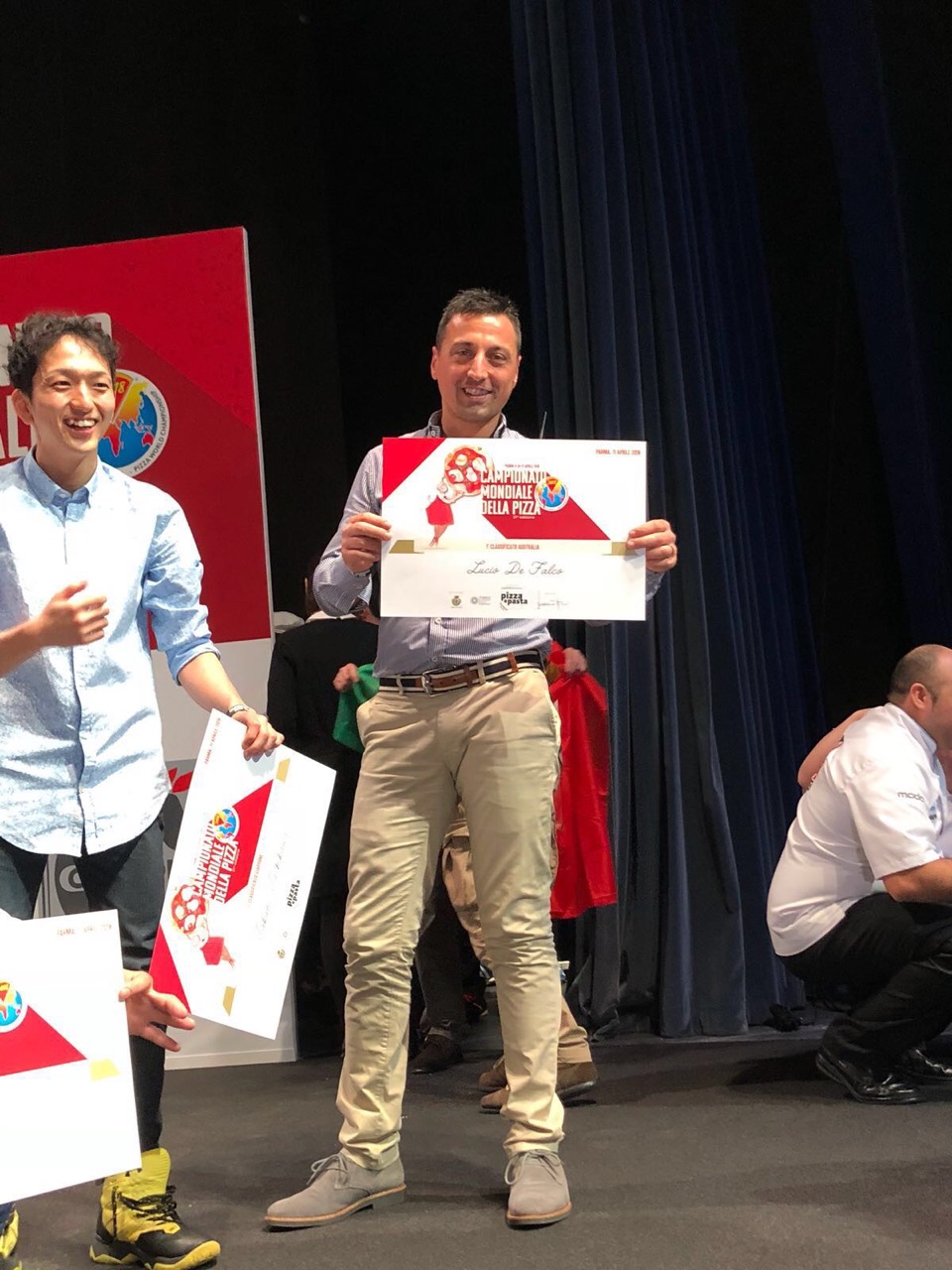 Pizza making is serious business, with the best in the world recently gathering in Italy for the annual Pizza World Championship. The good news? Local Sydney Pizzaioli Lucio De Falco took out the award for the 'Best Pizza in Australia.'
Famous for his two Sydney based Italian eateries, Lucio's Pizzeria in Darlinghurst and Zetland, Lucio can now officially claim to make the best pizza in the country after taking out the title of Best Pizza in Sydney last year.
'I was honoured to be awarded the title of the Best Pizza in Australia and really did not expect to take out the award. There were so many talented pizza makers competing from all over the world, so to come out with the top prize for my own country felt - and still feels amazing!'
Returning home after his international win, and spending time at the Vinitaly wine fair immediately afterwards, Lucio wowed at the competition, which brings together the finest pizzaiolos from around the globe. Lucio won with his traditional STG pizza (specialita traditionale garantita), which refers to a strict adherence to authentic, traditional ingredients and cooking practices.
So what's the secret to a good pizza? Lucio explains that it's best to keep it simple, focus on quality, and really enjoy it!
'There's nothing better than a pizza that honours Italian history and culture using traditional ingredients and cooking practices. At Lucio Pizzeria, we focus on authenticity and bringing the traditional taste of Naples to Sydney - which our customers love!'
You can try Australia's best pizza for yourself at Lucio Pizzeria in Darlinghurst and Zetland! http://www.luciopizzeria.com.au