Selling your home is a stressful time for everyone involved. Here are some tips for preparing your home for sale so you can sell it fast.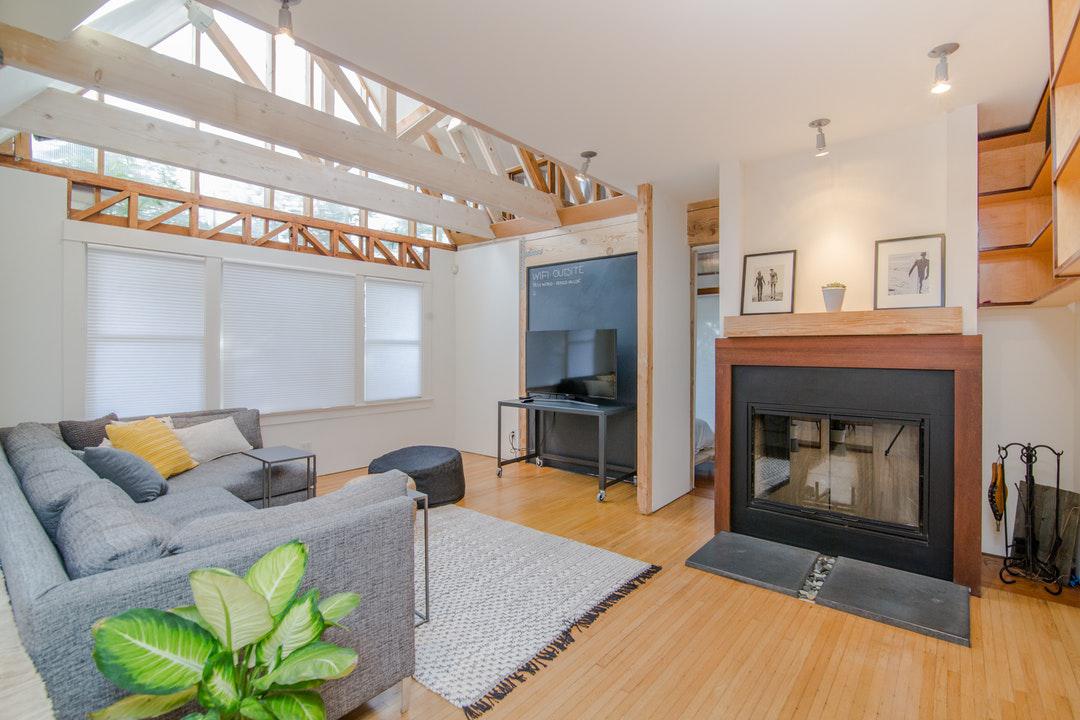 Despite what others say or perhaps even your past experiences, selling your home doesn't have to be difficult.


In fact, property demand in Australia is on the rise.


However, selling your home quickly involves much more than just hiring a realtor and putting your house on the market. There's a bit of finesse to it. Some even consider it an art form.


While it may seem pretentious to refer to it as such, being skilled in the art of preparing your home for sale makes it easy to sell quickly and make good money doing it.


Whether you're in the real estate game or just trying to sell your own home, you need to read this article!


Here are our top tips on preparing your home for sale!


1. Depersonalise Your Home


The first thing to realize when preparing your home for sale is that not everyone has the same taste you do. You have designed and decorated your home over the time you've lived there to make it perfect for one person - you.


However, when selling a home, you must appeal to buyers at large, not just the ones who have similar tastes in decor.


Colors
Color is incredibly important when selling your home. Bright, outlandish colors in large volumes are overwhelming and off-putting. Stay as neutral as you can with the main colors of your walls and floors.


However, make bold color pops with couch cushions, knick-knacks, and other small pieces of decor. Just don't overdo it!


Furniture
Old, ratty furniture that has been with you since you moved into the home needs to go. While it may be the most comfortable chair in the world, it's just a stained eyesore to potential buyers.


Get new furniture or pay for someone to stage your home to make it the most inviting space possible.


Decorations
Decorations are great, but if they're too individualized, they won't leave a good impression with potential buyers.
For example, a painting of a landscape is great. However, a painting of you and your wife in the nude will scare people away.


Clutter
House clutter of any kind is bad for real estate business. However, the clutter of personal items, junk, or messes will prevent buyers from being able to envision the home as their own.
The less clutter you have, the more open and spacious your home will feel.


2. Make Your Home Feel Vacant, but Not Cold


When preparing your home for sale, making it feel warm, but not lived. It's a very fine line, but a necessary one.


You want people to see what spaces look like with furniture so they can imagine themselves living there. However, if there's toothpaste smeared on the bathroom sink or the shower is still dripping wet from when you showered that morning, it will not appeal to potential buys.


Move Out if You Can
The best option is to move out if you can. Rent a temporary apartment or live with a friend or relative.


If you're looking for a new home, consider a Villa World. Villa World makes home and land buying incredibly fast and easy!


The more you can be absent from the house, the better. It's less work for you, negating the need to constantly clean up after yourself, and easier for the realtor to show the place.


If you can't move out, make it feel like a B & B. If it feels like a place people would pay for to relax while on vacation, it will feel like a place people want to buy.

3. Make Repairs


It will take time and a bit of money, but you must make the necessary repairs in your home. Focus especially on the aesthetic fixes that potential buyers will immediately pick out. You don't spend ludicrous amounts of money unless it's a red flag for home inspectors.


Paint
The interior paint needs to be fresh and clean. A fresh coat of paint makes a room feel totally different and brand new.


Trim
Trim work around doors and at where the walls meet the floor is what pulls the room together. Any chipped, broken, cracked, or otherwise damaged trim must be replaced or repaired.


Walls
Walls need to be patched and repaired where necessary. Nobody wants to see where holes in walls or water-damaged sheetrock.


Floors
Floors should look as fresh and clean as possible. Old, dingy carpet needs to go. Leave the hardwood floor underneath if it applies, or replace with new carpet.


Windows
Any cracked or broken windows need to be replaced. No one will want to move into a house that looks like it's been broken into or neglected.

4. When Preparing Your Home for Sale, Clean, Clean, Clean


A clean home sells significantly faster than a dirty one. It's common sense. When preparing your home for sale, cleaning it is the simplest and perhaps the most important thing you can do to make a good impression on potential buyers.


Buff and Shine
All surfaces, including floors, need to be cleaned thoroughly. Keep everything buffed and shined. The light will bounce off these surfaces and give the overall feeling of a neat and clean space.


Disinfect
It's important that everything in the house feels sterile. Buyers walking into a dirty bathroom will remember it more than any other part of the house, even if everything else is perfect.


All kitchen and bathroom areas must feel like a clean, safe space, not a biohazard.


Deodorise
Smells in a home on the market can make or break a sale.


Obviously, you don't want potential buyers to smell anything that resembles pets. In fact, simply seeing cat litter boxers often turn buyers away. They'll claim it's all they can smell, even if they were, until that point, completely unaware of it
.
Fresh citrus smells are always positive, though some people prefer the smell of fresh baked goods.

5. Improve Curb Appeal


Finally, preparing your home for sale is all but lost without curb appeal. It's the very first thing buyers will see and therefore, the first and strongest impression they will have of your home.


Exterior Paint
The exterior needs a fresh coat of paint. The walls, the window ledges, and any door and window trim. Old, faded paint will not be very appealing.


It is simply demonstrative of work the buyer would have to put in of their own time.


Landscaping
Lastly, the landscaping is very important. You don't need to go above and beyond. In fact, simplicity is ideal.


A few plants here and there and a well-manicured lawn is all you need. No debris, no garbage, and no clutter.

For More Articles


At the Australian News Daily Bulletin, we have articles on all things real estate!


However, we are much more than that! We also offer daily news, health, travel, and finance!