Written by

Tess Sanders Lazarus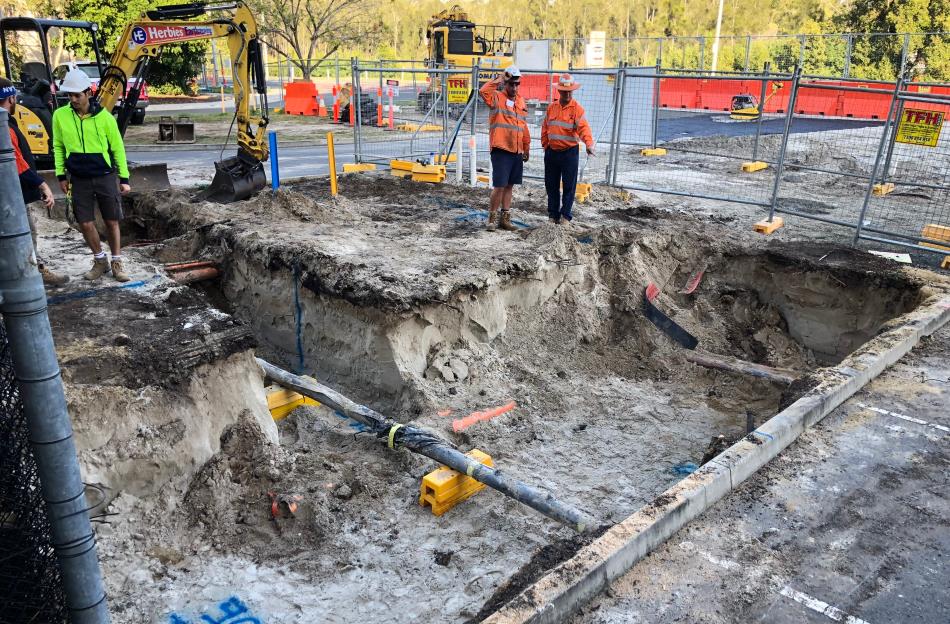 According to Herbie Miranda, founder of Herbies Earthmoving, one of Brisbane's largest suppliers of earthmoving services and hire equipment, the rise in popularity of home improvement shows has led to an increase in home improvement and landscaping disasters across South East Queensland.
"A lot of people watch television home improvement shows and think they can do major works around the home themselves," Herbie said today.
"While a lot of jobs can be done with the right tools and know-how, there are a lot that require professional assistance such as earthmoving services.   We are seeing people trying to put in their own retaining walls, driveways, pathways, lawns and patio areas with disastrous results.
"Concreted areas in particular, require a lot of preparation. If concrete driveways, pathways, retaining walls, patio areas or slabs for sheds are not put in properly, they crack and can become quite dangerous.   We then have to come in and pull up the concrete with an excavator, remove it, dig out the area again and level it – ready for the job to be done again, properly.
"We have also been called in to dig out retaining walls where the support posts have been placed and concreted into holes that were not deep enough to support the pressure and load of the backfill soil and other structures located behind the wall.
"We also have had to dig up patio areas where concrete has been placed over the top of tree roots and the roots have grown upwards breaking the surface making it extremely uneven and dangerous.   
"We spend quite a bit of time fixing issues.  
"We recommend with any type of major work in the garden that involves concrete or requires digging up ground that you get a professional in with the right equipment, whether it be an excavator or something else.    It's fast, efficient and this ensures that things are done properly the first time.
"A lot of people don't think to call in an earthmoving business because they think they can do the job themselves.   This is usually their first mistake.    Secondly, a good earthmoving business will share their expertise about how to prepare the area in order to achieve the best outcome."
Herbie has put together a list of tips on how to get the best outcome when undertaking projects around the home which require digging or demolition of structures and concrete slabs.
. Confirm the scope of work you would like to undertake and its potential impact on other areas of the home or garden
. Ensure you have the appropriate approvals to undertake the work where necessary
. Do your research and get quotes from earthmoving businesses to assist with major work such as digging up earth, boring holes for support posts, levelling areas of ground, removing sheds and breaking up and removing old areas of concrete or walls. Look to obtain obligation-free quotes from businesses that are prepared to visit your site and explain how they propose to undertake the work after considering the size and accessibility of the work area
. Only get quotes from businesses that have a good reputation and are up front about their fees and charges.  Look at their online reviews, check their websites and speak to their customer service teams to ensure they are helpful and have a policy in place to resolve issues
. Take advice from the earthmoving business.  They usually bring with them many years of experience and can share their insights regarding the best way to get the job done so it is done properly and safely
.  Be present for all works undertaken at your home.   Be available to deal with any issues that arise so they can be resolved quickly
"Involving a professional earthmoving service and a landscaping company in jobs around the home will ensure that they are done right the first time so you can enjoy your home improvement project for years to come," Herbie added.