Written by

Daily Bulletin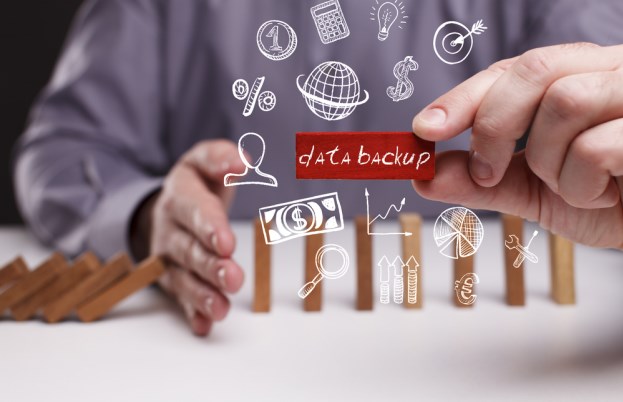 Do you have a website that you are proud of? If you do, chances are you have invested a lot of your time, effort, money and energy into building the website of your dreams. From customising your theme, to churning out quality content and making the finest tweaks to ensure pure perfection, building a website is somewhat of an art that requires a lot of resilience, patience and hard work. Now, imagine if one day, you were to lose all the data you had on your website. Would you be in a panicked frenzy? We are certain that would be the case!
This is exactly why it is of utmost importance that you create backups of your website in the event of such a catastrophe. If you are currently running a WordPress site, one of the best things you can do is utilise one of the many Wordpress backup plugins that are available to you today. In this article, experts at a digital marketing agency in Melbourne have kindly share with us their 5 favourite Wordpress backup plugins, so read on to find out more!
VaultPress
VaultPress is an excellent backup plugin that offers real time backup and security security scanning tools for your website. This is a plugin that was built by Automattic, the same company that operates and backs up millions of websites on Wordpress, so you can be sure that you are in safe hands.
VaultPress offers features such as one-click site restore, backup storage, customer support, as well as malware and virus scans.  Do note that, in order to run VaultPress, you will need to be subscribed to Jetpack. So, if you would rather not utilise Jetpack, read on and have a look at the other backup options we will be mentioning in this post.
  

   BackupBuddy
BackupBuddy is another plugin that is highly popular amongst Wordpress users today. With this plugin, you can choose to run daily, weekly or monthly backups for your website. This is a great feature for those who really want to err on the side of caution when it comes to ensuring that all your precious information is kept safe at all times.
You can also store backups in Dropbox, FTP or even have it emailed to yourself automatically; ensuring that you will be able to access your backups regardless of where you are or what device you are using. There is no monthly fee with BackupBuddy, keeping ongoing costs low.
     

   Duplicator
Duplicator is a highly utilised backup plugin by Wordpress users, and as its name suggests, it is also a site migration and cloning tool which is great should you choose to migrate your website sometime in the future. Do keep in mind that the free version of this plugin is not automated, but for those who make minimal changes to your website, this should not be too much of an issue.
If you are looking for scheduled backups, there is the option of opting for the paid version of Duplicator. This will also give you the ability to send your backups straight into cloud storage providers, like Google Drive and Dropbox.
  

   WP-DB-Backup
WP-DB-Backup is a plugin that is used by almost half a million Wordpress users today, so they must know what they are doing! This plugin makes it exceptionally easy to create database backups of your Wordpress site, schedule automated backups as well as restore your database. Do keep in mind though, that this plugin will not backup your media files - you will have to do this manually. If your website is heavy on media, you may want to consider using any of the other plugins mentioned in this article instead.
 

   BackWPup
Last but not least, we have BackWPup. This is a plugin that is free and is known to be extremely easy to use, so take note if you're a beginner - this may be the one for you. You can create complete backups of you WP site with BackWPup and have the backups sent to your cloud storage servers (Dropbox, Google Drive etc).
You also have the option of downloading your backup straight into your computer. With their built-in restoration wizard, restoring your website is made a breeze. Should you choose to purchase the paid version of this plugin, you'll gain access to more features such as database repair, optimisation and website scans.
We hope that this article has given you insight into the various backup plugins available to you on Wordpress. Always remember, it is better to be safe than sorry when it comes to your website, so the time has come to religiously back your site up!