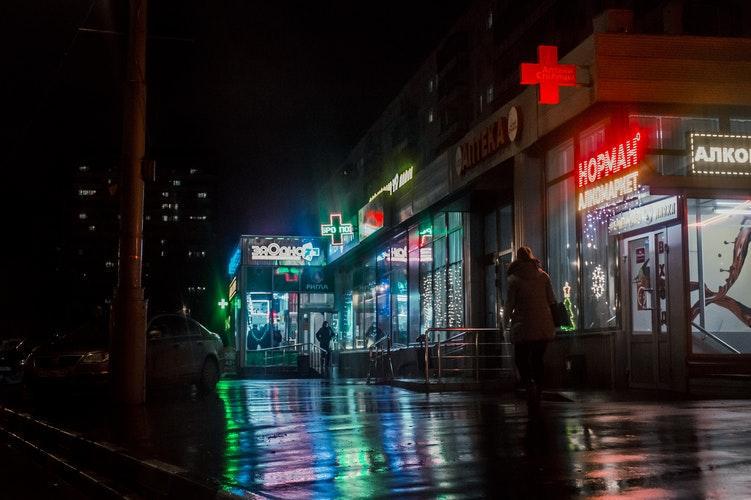 If you're someone who works in a medical office or healthcare institution, you've perhaps seen the increase in satisfaction surveys that patients are asked to fill up after receiving care at a hospital or medical facility.
Most of these surveys ask respondents to rate or describe the hygiene, sterility, professionalism, and level of compassion they experienced at healthcare institutions. A thorough analysis went into these patient surveys, then changes in how these healthcare institutions should work are made based on the data gathered from the surveys.
One of the most relevant and vital items that keep on emerging on these surveys has something to do with healthcare signage. Studies show that patients experienced higher stress levels when arriving at a healthcare facility due to seemingly simple stressors, such as unclear or lack of signage.
That's why it's high time now that healthcare institutions should see the importance of clear, properly-placed, and well-designed signage. Here are some of the signage that we should have in medical facilities and healthcare institutions.


Building Wraps and Vibrant Murals


The job of a doctor or healthcare professional is a noble one because what they do can change or preserve the lives of their patients. For big healthcare institutions or well-renowned specialists, patients travel from a long distance to seek medical help with their illness or condition.
So it will be a huge help if patients arrive at these medical facilities seeing a message of hope, confidence, and reassurance via medical office signs such as building wraps. Statistics about positive patient outcomes or photos of recovering patients can be profoundly reassuring to a patient who is suffering from an illness.
Having murals on otherwise blank spaces is also an excellent way to transform the look and vibe of a healthcare facility. One great example to install this warm, welcoming murals is in children's hospitals. Children who are going through a medical condition are often the most frightened and vulnerable. For them to see warm, hopeful images can significantly change their perspective on what they're going through.


Monument Sign


Sometimes patients have to go through a lot just to visit a healthcare institution. Walking the sidewalks, traversing roads, and then dealing with a busy parking lot before arriving at their destination are the struggles they typically experience.
So when choosing for outdoor signage in a medical facility, a striking monument sign will be a great help to patients making their way to seek medical care and treatment. Properly-placed, well-designed architectural signs can establish the identity of the building and can be a guiding post for patients.
In such a case, it's essential to have a healthcare sign that can withstand weather conditions while also being aesthetically appealing. When putting up monument signs, you need to consider the location, existing topography, and landscaping. In other words, planning is necessary.
You should see to it that you hire a signage contractor that has expertise and years of experience in installing monument signs, particularly for healthcare facilities. Don't employ separate signage contractors because it may result in miscommunication, unclear, or unsafe installations.


Wayfinding Signs


A medical facility should have an effective wayfinding system that addresses three modes of travel, such as exterior pedestrian travel, exterior vehicular travel, and interior pedestrian travel.
Visitors should figure out where to go for parking or where to go for their next destination within the facility. There should be a sign for every primary room in the hospital, and it should be free of complex medical terminology.
Also, color coding and symbols are essential to make it easier for patients to identify various departments. For your medical signage needs, you can visit shieldco medical signs for that purpose.


Digital Signage


There are a lot of advantages when healthcare facilities switch to using digital signage. One significant advantage of using digital signage is that it's easier to update information on a digital sign. This can be a significant help, especially if there are doctor or staff relocations. You won't need to construct new signage anymore because digital signs can be changed at a press of a button within minutes.
Digital signage will keep a consistent, relevant, and accurate flow of information to patients. For sure, digital signs can make a huge difference when it comes to patients' experience. Nowadays, medical facilities and healthcare institutions are now switching to using digital signage, which is indeed a positive thing to see.


Takeaway


A competent healthcare institution should communicate clear, accurate, updated information to their patients. So it's vital that there's a change of outdated medical office signage so that a medical institution can cater well to the experience of visitors and patients.
There should be a monument sign, building wraps, murals, wayfinding signs, and digital signage because these things are useful and practical to have in a medical facility and healthcare institution.