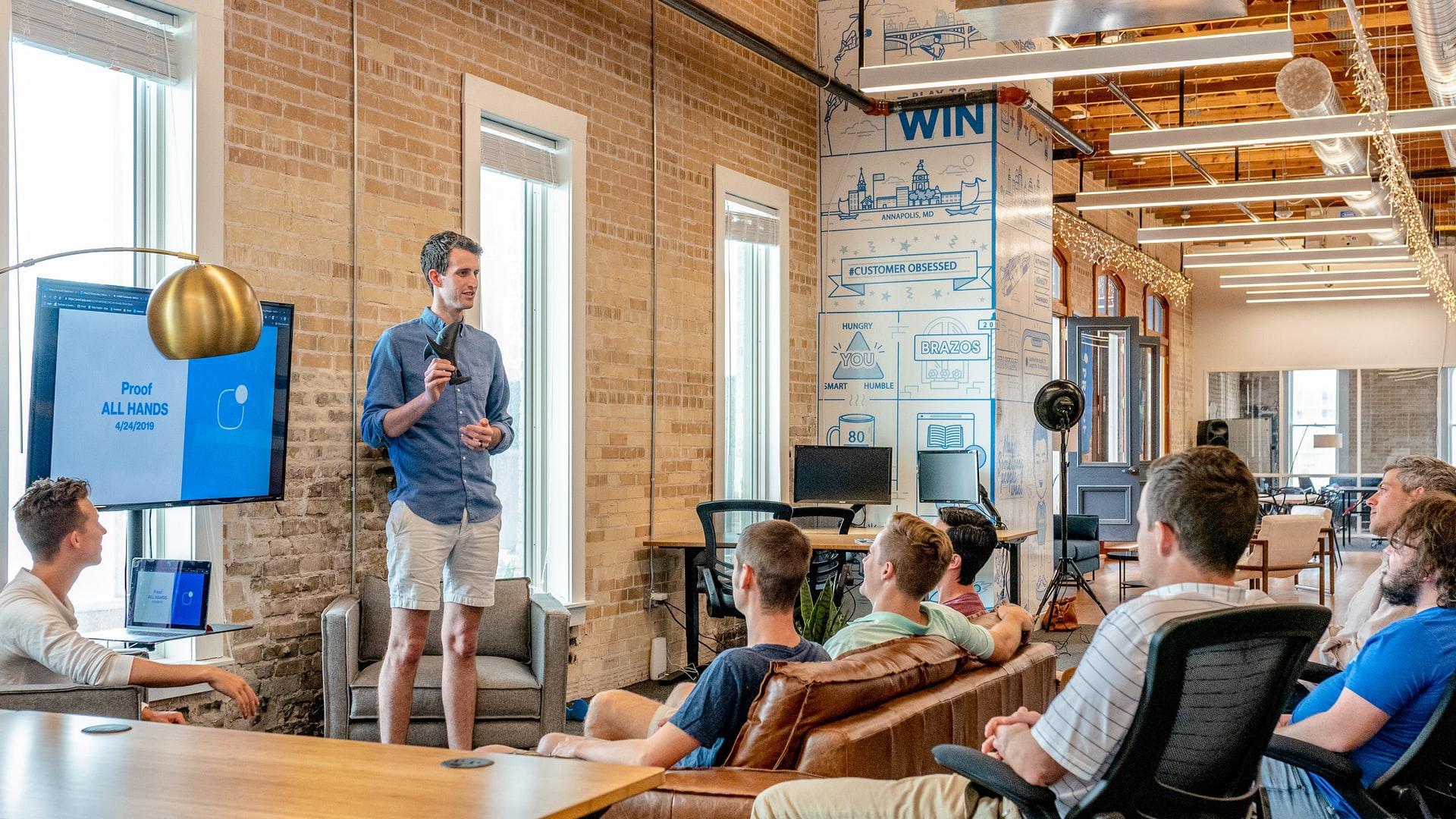 Live events might not be a thing of the past, but who really knows when you'll be able to book your next speaking engagement, visit a conference, or organize a networking event? It might be months from now, and chances are that you won't be able to launch any real-world events in 2020 or in the first half of 2021 either. Now, that doesn't mean that you should just forget about events in general, because modern technology has allowed us to engage with a global audience in the digital realm. And so, hosting virtual events is your ticket to success in the COVID-19 pandemic.
In many ways, virtual events far exceed the potential and capabilities of traditional live events, especially if you consider that you can touch base with a global audience with a push of a button, and that you can use digital technology to organize a truly memorable event with animations, special effects, and more. With all of that in mind, here are some pro tips that will help you organize a virtual event to remember.


Focus on research and planning
The first step towards organizing a successful event is, of course, planning. Keep in mind that you can only design an amazing online event if you know exactly what your audience wants to see and hear, and if you have the essential industry and consumer data to help you make the right decisions along the way. If you don't do your research, then you're bound to make a mistake sooner or later, which can jeopardize your event and make you miss your goals.
So, start by researching the types of events you can host, the types of online audiences you'll be speaking to, and don't forget to analyze your competitors as well. The last one will allow you to see what your competitors and other industry leaders are doing right and what they're doing wrong, so that you can adapt your strategy quickly. The more information you have, the easier it will be to set clear goals and KPIs.


Select a winning format
Next, it's important that you settle on a format that will allow you to get your message across but also facilitate audience participation to maximize engagement and make your event as impactful as possible. To do this, you should consider various formats and even combine one or more formats to suit your needs and the wishes of your audience. Be sure to consider presentations, panel discussions, fireside chats, AMAs (ask me anything), and online social meetups that are typically reserved for smaller events.


Elevate the production level
One of the biggest mistakes event organizers and business leaders make is that they sacrifice production value for the sake of convenience. It's easy to just choose a streaming platform and click the join button when it's time to start the event, but that's not enough to create an enjoyable experience for your audience.
Instead, you should aim to engage your audience and communicate your message in a way that is impactful and inspirational. This can be done by employing the right event staging equipment and services and designing a creative setting that looks professional. By relying on customized, innovative staging solutions, you can create an environment in which people can connect and ensure that your virtual event is a success.


Choose the ideal hosts
Another common mistake organizers make is that they don't have a professional host on deck. If you think that hosting an online event is easy, think again, because more often than not people tend to freeze under pressure and display other signs or anxiety and nervousness that can ruin the experience for the audience. You need to present a professional image, and you can only do that by booking an experienced host who will keep the conversation alive, touch on all the relevant points, and encourage audience feedback and participation.


Use a comprehensive ticketing tool
Lastly, make sure that you invest in a smart ticketing tool that will make attendee management a breeze. The right ticketing software will allow you to monitor and manage event registrations, send out notifications and reminders automatically, organize and track your finances while offering multiple payment options, and it will help you gather valuable insights so that you can improve for your next event.
Organizing virtual events shouldn't be a cumbersome task if you invest in the right tools and solutions to make your events truly stand out in the online realm. Now that virtual events have completely overtaken live events, be sure to use these tips to make a meaningful impact on the online world and reach your business goals in 2020.